As Canadian ad spend declines, one category is posting growth
Increase in consumer demand has somewhat insulated the category from the impact of the pandemic.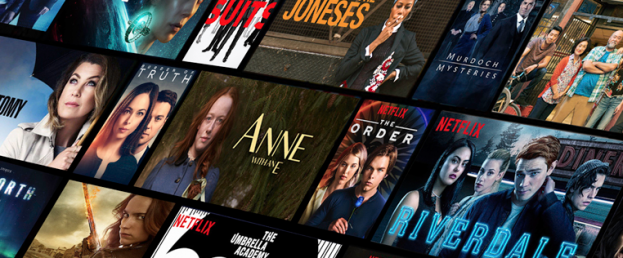 Due to increased viewing, content and competition as a result of the pandemic, video entertainment advertising will contract by just 0.2% this year across 10 key markets, which paints a much more optimistic outlook for the category than ad spend in general. Overall, global ad spend is expected to decline by 8.7% this year across those markets spanning four continents. And, in Canada, spend in the category is actually expected to rise.
The insights and projections come from Zenith's Business Intelligence – Video Entertainment report published Monday. It's the first time Zenith, which is known for its industry ad forecasts, has published a study for this category, which includes both online entertainment brands like Netflix, as well as traditional video entertainment brands, like TV channels.
In Canada, video entertainment ad spend is expected to increase by 1.47%, from USD $136 million in 2019 to $138 million this year. Zenith forecasts that the category's spend will incrementally rise in the coming years. Next year, the agency projects that it will increase to $142 million, and then to $146 million in 2022.
While ad spend in the category for more traditional mediums – such as newspapers, magazines, TV, radio and OOH – are expected to plateau in upcoming years, spend on digital is expected to increase by 5.97% next year (from $67 million this year, to $71 million in 2021) and 5.63% in 2022 (from $71 million to $75 million).
The durability of video entertainment ad spend can be attributed to an uptick in consumer demand, growth in the supply of content and intensifying competition among video brands for viewers. These three factors are a result of consumers spending much more time at home due to the pandemic and are looking for video content.
"Video brands need to cut through this complexity and give consumers entertainment that matches their personal preferences with minimum fuss," Christian Lee, global managing director at Zenith, said in a statement. "Brands that provide compelling experiences and act as more than just repositories of content will be best positioned for growth in the long term."