Quebecor expands OOH availability through Vistar
The company says the second wave of COVID closures hasn't hit advertisers as drastically, because many expected it.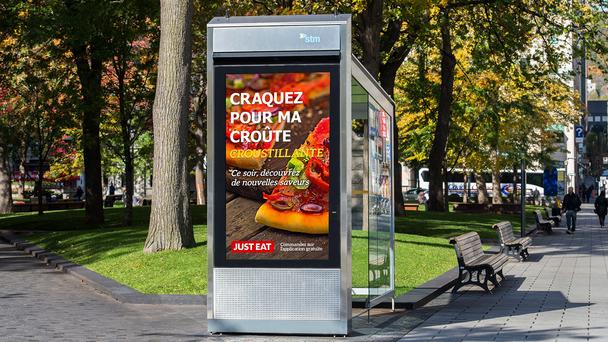 Quebecor Out-of-Home has hooked up with Vistar Media to enable marketers to purchase advertising on its network of digital street furniture through Vistar's programmatic platform. In addition, the Vistar platform lets advertisers hyper-target their campaigns with geolocation data from third parties for even more specific results.
A Quebecor OOH spokesperson tells MiC there has been strong demand for OOH in the province, even with more recent lockdowns throughout the province – effect on the OOH industry might be less severe than in the first wave. "Clients expected the second wave of COVID and are more confident about the future. Digital OOH display allows them to adapt quickly to changing circumstances – and this is even more true with the programmatic offer," they wrote.
The goal for Quebecor, they said, is for inventory to be accessible to advertisers who want the advantage or programmatic. With the addition Vistar, it is now on the majority of OOH programmatic platforms, including Campsite, Hivestack and Broadsign's Reach.
Currently, Quebecor's OOH network contains 133 digital screens that are buyable via programmatic in Montreal, Laval, Sherbrooke, Lévis and Montreal's South Shore. Its audience consists primarily of young professionals, high-income consumers, tourists, and students delivers 3.7 million impressions per day.