How Nissan served ads to 150 different audiences
The digital-first strategy, including a partnership with DAZN, helped engaged different targets from stargazers to sports fans.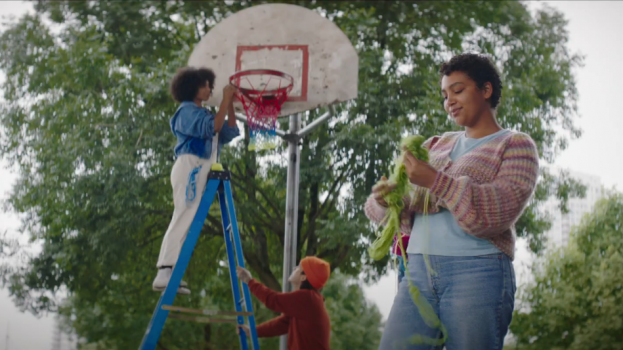 Sometimes, when advertisers launch something new, they cast an extremely wide net with a broad reach campaign. Others choose a more niche approach, hyper-targeting a specific audience they know will love it. But when Nissan Canada unveiled its 2021 Rogue, it chose the best of both worlds.
The brand launched a digital-first campaign for the new Rogue, using precision marketing tools and data to create its more-than-150 target audiences and ascertain where these buyers were engaging with media.
The answer: through Google search, social media, global sports streaming service DAZN, Pinterest, Parent Life Network, The Weather Network, autotrader.ca, Kijiji Auto, Verizon Media platforms and Spotify, among others.
Nissan also created 156 pieces of digital video content with targeted messages – focusing on the Rogue and its features – to specific consumer segments who were at different points of the car-buying process. The content and messages come from cutdowns of a 60-second spot created by Nissan United, the bespoke Nissan unit within AOR Juniper Park\TBWA (which also handled media).
For instance, people in the "yoga lovers" segments were served ads about Apple CarPlay features that plays music, which gets yogis in the right frame of mind. Those deemed "Hikers and stargazers" received ads highlighting the vehicle's heads up display, as the Rogue climbs undulating hills.
"Our goal is to be in the right place and the right time, to ensure we are speaking to the consumers' needs via ad units which will address their need state within their consumer journey, leveraging all the great content we created," Adam Paterson, director of marketing at Nissan Canada, wrote in a statement issued to MiC.
By developing and catering different yet specific ads and messages digitally, Nissan Canada was looking to "establish a dominant presence" in the Canadian SUV market – the largest segment in the Canadian automobile industry. The intent of the specific messaging was "to help drive consideration" of the Rogue, Paterson notes.
The brand's campaign media strategy was built from audience data from Omnicom's Omni data platform – which enables brands to link audience, media and creative insights to its planning systems. Nissan used the platform, Paterson says, to not only create target audiences for the campaign, but also guide media spend across channels and "enable an addressable strategic communication framework at scale."
Google was also key in catering specific ads and messages to specific audiences. Paterson says through Google audience data and a video ad sequencing approach, Nissan Canada was able to highlight key features of the new Rogue "to tease, amplify and echo" the vehicle's messaging to the multiple audiences it was targeting.
Nissan Canada also partnered with DAZN, to connect with an engaged sports-watching demographic who were seeking out live sports during a time when such live events were not as accessible to fans.
Paterson says the brand also chose to target audiences on Pinterest as those users "tend to be aspirational," as it's a platform in which users share what they like, where they want to be and who they want to be like. By partnering with Parent Life Network, Nissan Canada was able to reach Canada's largest community of new and expecting parents at scale – which made sense for the brand, as the Rogue is an SUV, and Nissan was highlighting different types of families in the campaign.
"Both partners revealed highly engaged in-market audiences looking to make a purchase within the near future," Paterson says.