Blog: We've gone full Truman Show, and not the way you think
Outgoing MiC editor Bree Rody combines her obsession with media and pop culture, and contemplates the topsy-turvy future of the top funnel.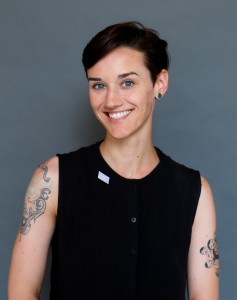 When I was little, my teachers all told me that I'd know that I understood something when I could easily apply it to aspects of my everyday life.
Four years ago when I was transferred to Media in Canada, I couldn't picture that day coming regarding the subject matter I was now reporting on. I understood nothing about media buying. Little did I know that in 2020, that moment would finally come – while I was watching, of all things, The Truman Show.
It was the night before I received the offer for my new job – yes, if you haven't heard, today is my last day with MiC and Brunico – and I was antsy enough to try to soothe my soul with a Jim Carrey movie marathon. At some point, I arrived at The Truman Show. For the few who haven't seen the film: it's a 1998 drama starring Carrey as a man who has no idea that he was adopted by a corporation at birth and has been filmed 24/7 ever since. The entire world around him is not only fake, but also a pop culture phenomenon. Truman's "life" is the brainchild of Chrisof (Ed Harris), who has turned one man's small, limited world into a media empire.
It's old hat at this point to say that The Truman Show was prophetic; it debuted shortly before the explosion of reality TV, the rise of social media and the normalization of being filmed 24/7. But there's another key thing that makes The Truman Show hyper-relevant in terms of 2020 media: its monetization.
"Shopping" the show
After all these years of reporting on, reading about and talking about ad spend, it's impossible for me to watch The Truman Show without wondering about the returns generated from the show itself. It can't be a cheap show – the studio is a dystopian dome-town visible from space, the actors are 24/7 and the producers seemingly can't slip for a moment.
All the while, The Truman Show is a 24/7 channel with no ad breaks. Where is the revenue, Christof? Where?! (Yes, readers, you are getting an insight into my brain, a truly stressful place).
The movie assuages that question with one hell of a hand-wave: The Truman Show is rife with product placement (in 2020 terms, "brand integration"). From the products Truman's wife brings home to the beer his friend drinks, it's all about the sponsors. Additionally, the show is itself a catalogue; everything Truman wears, eats and uses is for sale through a proprietary shopping service.
Truman wasn't just the original influencer, the movie also provided an early look at social commerce. Over the last several years, and accelerated with the pandemic, digital media companies have invested in shoppable ad solutions that shorten the process between "I see it," "I want it" and "I buy it."
It's common on social platforms where influencers can highlight the quality of the vodka seltzer/skincare/dry shampoo brand that sponsored today's video, as well as on more search-based platforms like Pinterest and Google. Twice now, we've even written stories about shoppable billboards. Perhaps podcasts will be next.
What about the upper funnel?
There's nothing wrong with shoppability. It's innovative and allows for efficient monetization. On the other hand, there are concerns, both socially (is it really good for us to be able to buy something moments after we see it for the first time?) and in terms of the industry (hello, upper funnel, where are you?).
Quickening the process between awareness and purchase potentially obliterates the concept of brand identity, while also muddling the natural stages that lead to purchases. I consider myself somewhat fiscally responsible; I like to research and weigh things like price, features and company values before clicking "checkout." In fact, according to Mindshare, Gen Z and Millennials (that's me!) pay way more attention to online reviews than Gen X and Boomers.
This means brands still have to worry about numerous touchpoints along the purchase journey, even within the specific "digital" ecosystem.
Even if that research-and-compare stage were to be stomped out of existence for categories like housewares and CPG, we still have to accept that the instant purchase nature will be much harder to make work for things like automobiles or professional services.
"Was nothing real?"
We also must consider the troublesome relationship between audiences, brands and influencers. One difference between Truman and our modern influencers is that influencers know they exist in one big, walking commercial – and we know that they know.
Even before the pandemic, data from UM showed that only 4% of consumers believe what influencers have to say. Not necessarily surprising, considering even back in 2017, trust in influencers – among Millennials, the group thought to be most reached by the medium – was dropping, according to Environics Canada.
As 2020 has raged on, there's been speculation about how the influencer market is likely to recover, if at all, from COVID-19. In a world where potential falsehoods and conspiratorial beliefs are seen as more dangerous than ever, it could be that influencers, who have willingly Truman Show'd their own lives for years, just aren't what the world needs right now.
"Was nothing real?" Truman asks Christof as he contemplates his exit from Seahaven.
"You were real," Christof replies simply. "That's what made you so good to watch."
—
It has been an utter pleasure writing for and editing Media in Canada over the last four years. I want to extend my sincere thanks to Mary Maddever and Russell Goldstein, as well as my fabulous editors over the years: Val Maloney, Jeromy Lloyd and Jennifer Horn. Thank you to my amazing colleagues, staff writers and freelancers and, most importantly, thanks to you, our readers. Your passion, curiosity and willingness to share has helped fuel MiC every single day.
In case I don't see you, good afternoon, good evening and good night.