Masked Singer returns to the top, This is Us debuts high: Numeris
The Big Three took number two, while The Masked Singer, SNL and The Amazing Race continued to dominate.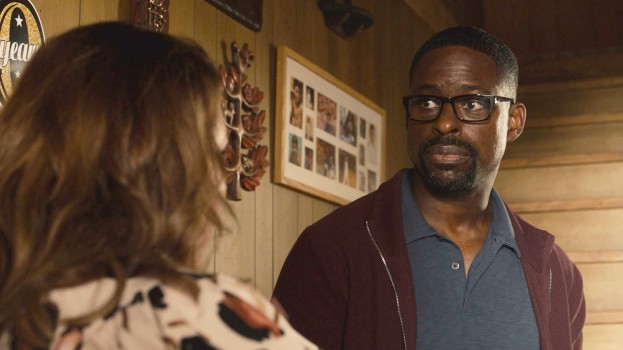 The Masked Singer took a week off, clearing the runway for The Amazing Race to overtake it as Canada's most-watched show last week. However, the quirky stage show returned with a vengeance on Oct. 28 and took an AMA of 1.86 million viewers, making it the most-watched single night program of the week.
The Amazing Race was knocked all the way down into fourth place; it came behind the fifth season premiere of This is Us (which had its premiere date moved up by NBC and Canadian network partner CTV), which drew an average of 1.58 million viewers per minute across its two-hour run, and Saturday Night Live, which has continued to pull in audiences of more than 1.5 million since its season premiere.
In Quebec, the top-five continued to all perform strong, with views of more than one million for each title. The return of drama L'échappée was on top, with 1.18 million viewers.
Regionally, the only Anglo market where The Masked Singer took the lead was in Calgary; Edmonton got its trivia on with The Weakest Link, Vancouver/Victoria stayed loyal to 60 Minutes, Toronto/Hamilton went even harder for SNL than it did the previous week, while Montreal kept its tissue boxes handy for This is Us.
Canada (Anglophone)
1. The Masked Singer on CTV Wednesday at 8 p.m.: 1.86 million viewers
2. This is Us on CTV Tuesday at 9 p.m.: 1.58 million viewers
3. Saturday Night Live on Global Saturday at 11:29 p.m.: 1.51 million viewers
4. The Amazing Race on CTV Wednesday at 9 p.m.: 1.46 million viewers
5.  CTV Evening News: Weekend on CTV Saturday at 6 p.m.: 1.34 million viewers
Quebec (Francophone) 
1. L'échappée on TVA Monday at 8 p.m.: 1.18 million viewers
2. Discussions avec mes parents on SRC Monday at 7:30 p.m.: 1.15 million viewers
3. En direct de l'univers on SRC Saturday at 7 p.m.: 1.14 million viewers
4. Tout la vie on SRC Tuesday at 8 p.m.: 1.08 million viewers
5. Gala de l'ADISQ 2020 on SRC Sunday at 8 p.m.: 1.07 million viewers
Montreal (Anglophone)
1. This is Us on CTV Tuesday at 9 p.m.: 78,000 viewers
2. The Conners on CTV Wednesday at 7:30 p.m.: 72,000 viewers
3. CTV Evening News: Weekend on CTV Saturday at 6:00 p.m.: 63,000 viewers
4. The Masked Singer on CTV Wednesday at 8 p.m.: 53,000 viewers
5. The Voice on CTV Tuesday at 8 p.m.: 50,000 viewers

Toronto/Hamilton
1. Saturday Night Live on Global Saturday at 11:29 p.m.: 454,000 viewers
2. The Masked Singer on CTV Wednesday at 8 p.m.: 452,000 viewers
3. This is Us on CTV Tuesday at 9 p.m.: 437,000 viewers
4. Dancing With the Stars on Citytv Monday at 8 p.m.: 310,000 viewers
5. The Amazing Race on CTV Wednesday at 9 p.m.: 298,000 viewers
Edmonton
1. Weakest Link on CTV Monday at 8:01 p.m.: 75,000 viewers
2. The Masked Singer on CTV Wednesday at 9 p.m.: 72,000 viewers
3. Saturday Night Live on Global Saturday at 9:29 p.m.: 70,000 viewers
4. Departure on Global Thursday at 8 p.m.: 70,000 viewers
5. 60 Minutes on Global Sunday at 7 p.m.: 68,000 viewers 
Calgary
1. The Masked Singer on CTV Wednesday at 9 p.m.: 110,000 viewers
2. Big Brother on Global Wednesday at 7 p.m.: 75,000 viewers
3. This is Us on CTV Tuesday at 9 p.m.: 66,000 viewers
4. Saturday Night Live on Global Saturday at 9:29 p.m.: 63,000 viewers
5. Departure on Global Thursday at 8 p.m.: 62,000 viewers
Vancouver/Victoria
1. 60 Minutes on Global Sunday at 7 p.m.: 209,000 viewers
2. Saturday Night Live on Global Saturday at 8:29 p.m.: 204,000 viewers
3. The Masked Singer on CTV Wednesday at 8 p.m.: 172,000 viewers
4. NFL Late Broadcast on CTV2 Sunday at 1:23 p.m.: 140,000 viewers
5. The Amazing Race on CTV Wednesday at 9 p.m.: 137,000 viewers