Has Netflix plateaued in Canada?
The SVOD giant has a lot of room for growth right now, just not in North America.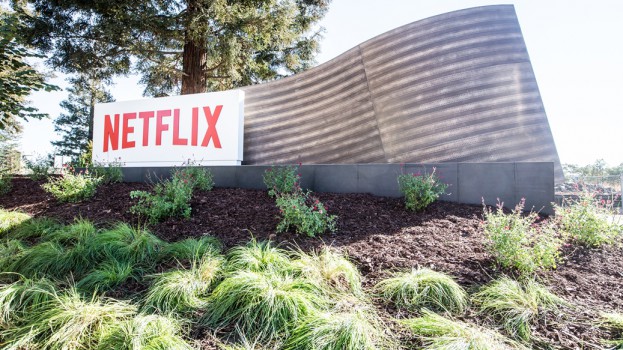 Netflix added 2.2 million subscribers globally in Q3, but only 180,000 of them were in North America. Most new subscribers came from Asia Pacific countries, followed by Europe, the Middle East and Africa. Producing original programming and buying content is expensive, so many are now wondering what the streamer's future looks like for Canada and the U.S.
Kaan Yigit, president and research director at Solutions Research Group, says most Canadians already have a Netflix subscription. "We have Netflix at 65% of online households in Canada, over 75% when you look at millennial and family households," Yigit says. "The headroom for growth is low now."
Of the other streamers in Canada, Yigit says Amazon Prime has stronger growth potential with only 32% of online households actively using it. With the service adding more content, becoming more of a distribution platform and increasing use of its affiliated Amazon shopping service to boost the brand, its prospects in Canada are more obvious. Yigit expects Disney+ will also grow, but with slightly lower prospects because so much of its offering is geared to households with kids — a more niche offering.
Jed Schneiderman, senior vice-president of growth and marketing at EQ Works, says that, in the beginning, Netflix offered a unique value proposition because users could watch whatever they wanted, whenever they wanted and do it commercial free. Netflix's ability to grow will largely be a function of how much new content they can add to the platform, either creating their own or acquiring it. Both options are expensive.
He says the Netflix business can be looked at from a few angles – absolute subscriber growth, revenue growth per subscriber, and profit per subscriber. To mitigate low growth, Schneiderman says Netflix could be trying to lock consumers in with higher-priced contracts.
"When its Q3 numbers came out, the stock fell 7%. When it took a subscription price increase, the stock went back up 5%," Schneiderman says. "In a course of a week stock only fell two points on the news of low subscriber growth and higher fees. So, the real question becomes what is the market willing to bear? What are people willing to pay for an OTT service? What is the maximum number of services that someone is willing to carry?"
Peter Csathy, founder and president of CreaTV Media of Los Angeles and San Diego, sees the U.S. perspective. He believes Netflix needs to expand into new revenue streams in order to stay independent long-term, or ultimately it will be bought to be part of a bigger machine. "The brand won't go away, it's too important. It's a great service, but can it stand alone? I'm not so sure and I've never been sure."
On the question of new revenue streams, there may soon be some news. Netflix has just begun testing a linear TV channel in France.