Mattamy Homes picks The Turn Lab as Media AOR
A focus on millennials and new Canadians will see a digital push to grow its brand and drive new home purchases.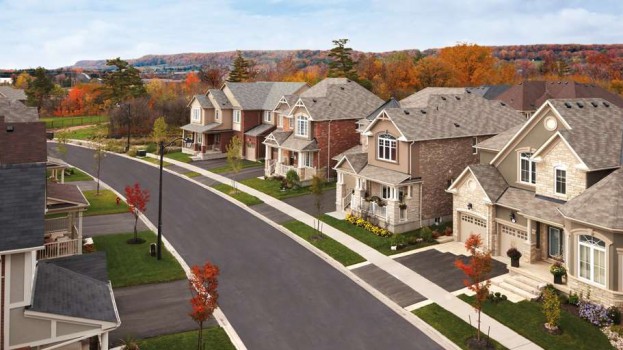 Mattamy Homes Canada has expanded its relationship with The Turn Lab, naming the agency its media AOR as it looks build its brand story and drive registrations for the new communities it's building.
Mattamy, which hasn't had a media AOR in recent years, has signed a two-year contract with The Turn Lab. The agency will handle all media planning and buying for the brand across Canada. It had previously been tapped to oversee marketing and strategy for the home builder in September.
According to Howard Chang, co-founder of The Turn Lab, there was no formal review. Instead, Mattamy approached the agency in August after The Turn Lab did consulting work around customer insights, developing detailed customer personas related to homebuyer behaviour and beliefs.
"We've seen this pretty big increase in home transactions, and Mattamy has certainly benefitted from that as well — this sort of pent-up buying behaviour that has happened, especially in the [Greater Toronto Area]," Chang tells MiC. New residential sales in Ontario were up 26.5% year-over-year in October. In Ottawa, that number was 34%, and it was 22% in Alberta.
"I think every builder right now is kind of waiting for that second shoe to drop with subsequent lockdowns, with potential changes in consumer behaviour," Chang says. "We may be working a lot harder to sell a home three to six months from now."
Chang says that in the past Mattamy has run its brand campaigns and its community registration campaigns separately. He adds The Turn Lab will do more "cross-dissemination" between the two "to make sure that we're telling that story better." Mattamy's brand story is based on how it builds not just homes, but communities.
The media strategy will be driven by insights it gathered from four of the "customer personas" The Turn Lab created to study the customers' path to purchasing a new home. The agency gathered media behavioural information such as, "How many hours of TV do they consume?" and "How long do they spend each day on social?"
Due to proprietary reasons, Chang couldn't provide specific details about the personas, but did say one of the groups were starter families who wanted the home-buying process to be easy but still wanted to have a sense of control. To engage this group and make them feel more in control, The Turn Lab served them educational and informative online content, such as "The top five things you should know when moving into a condo."
Broadly, Mattamy is looking to target millennial homebuyers and new Canadians. Chang says 60% of millennials are receiving family inheritances but not using that money to buy a home. New Canadians who have past home ownership experiences in other countries are familiar with the home buying process. Mattamy wants to help them relate to their new experience in Canada's communities and neighbourhoods.
Chang says since millennials and new Canadians live almost exclusively in the digital space, Mattamy will use programmatic, paid social and paid search to reach its targets. The brand will also be looking at partnerships with organizations that are talking to these audiences. For example, Mattamy recently partnered with "The Real Estate Rebel" podcast with Scott McGillivray.