Vivintel offers media snapshot of Chinese Canadians
The internet accounts for a higher-than-average amount of media use in a community with higher-than-average household income.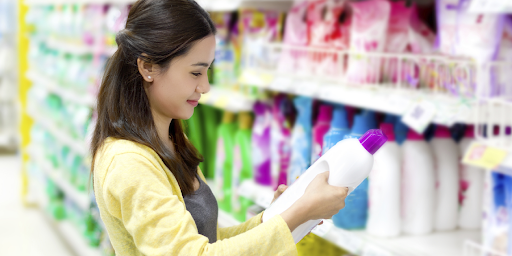 A new study of Chinese Canadians' media habits reveals a cultural community of comparatively heavy internet users with higher-than-average household income.
The study, Vivintel Ethnic Study: Insights into the Chinese Consumer, was conducted by Vividata's research arm in partnership with Vancouver-based all-cultural marketing communications agency Hamazaki Wong. It looks at media habits among communities in Toronto and Vancouver with adults 18-plus.
According to Vivintel, the Chinese Canadian community has spending power of more than $61 billion. Household income of Chinese Canadians is at least 1.4 times higher than the average Canadian household.
The study found that when it comes to daily consumption of media content, 70% of those surveyed access content daily via the internet. Chinese Canadian adults tend to be heavier internet users compared to the national average, going online 25% more often. Age is also a factor in time spent with the internet. Of those aged 50-plus, 32% spend more than six hours a day on the internet. Similarly, 35% of those who have lived in Canada more than 10 years also spend more than six hours daily online. Eighty per cent of Chinese Canadians born in Canada access the internet daily.
Use of social media also varies by age and the length of residency in Canada. Facebook is the most popular social media platform (31%) among Chinese Canadian adults overall. Facebook (35%) and WeChat (14%) are the most used by those aged 35 to 50-plus. Those aged 18 to 34 most often turn to Facebook (22%), Instagram (22%), and WeChat (19%).
Those living in Canada fewer than five years use WeChat (32%) and Facebook (24%) most frequently. With those living more than 10 years in Canada, Facebook, WeChat, Instagram, LinkedIn, and Twitter are the choices.
The internet is the top-ranking media with Chinese Canadians followed by TV, radio, newspapers, and magazines.
When it comes to news, WeChat, Toronto Star, The Globe & Mail, and Sing Tao are among the top news sources for all adults 18-plus born outside of Canada. For the younger portion of that set (18- to 34-year-olds), The Globe & Mail, Toronto Star, and WeChat are their top sources at 28%, 29% and 29%. The Toronto Star is the most popular source for those 35 to 49 (32%) and the 50-plus group (25%).
Live broadcast TV is still in demand across all age groups, but the younger 18-to-34 age group watches less live broadcast than the older groups. When it comes to radio and audio content, conventional radio is the most popular with Chinese Canadians.