Buzzfeed acquires HuffPost, teams with Verizon on ads and data
BuzzFeed gets access to new ad networks, data and Verizon's fledgling XR development team.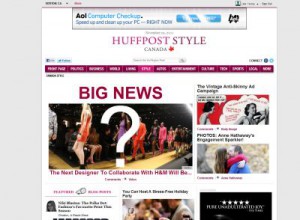 BuzzFeed and Verizon Media have entered into a partnership that will see ownership of HuffPost move to BuzzFeed.
The deal, announced Thursday, covers "content and advertising," allowing the two companies to syndicate content on each other's platforms and sees Verizon Media become a minority shareholder in BuzzFeed.
BuzzFeed will take ownership of Huffpost, previously a competitor in the online content arena. HuffPost, which has Canadian operations based in Toronto and Montreal, has now had three owners over the last decade. Acquired from private ownership in 2011 by AOL, it was then part of Verizon's US$4 billion acquisition of AOL in 2015.
At press time, Verizon Media Canada had not yet responded to requests for comment.
Beyond HuffPost, the deal gives BuzzFeed access to Verizon's ad networks — and their data — which spans desktop and mobile, connected and addressable TV, video and digital OOH.
The two companies plan to create an innovation group to "explore monetization opportunities, and leverage emerging ad formats, including extended reality (XR) and AR applications," according to a release.
In June, Verizon Media launched Verizon Media Immersive, a unit dedicated to XR development and exploring ad media options for the company's nascent 5G mobile network.
Terms of the deal were not disclosed, but The Wall Street Journal is reporting it as a stock deal.