Obox and Cue Digital team up to expand reach
Cue Digital will rep a French sports vertical in English Canada, and Obox brings several publishers and influencer groups into French Quebec.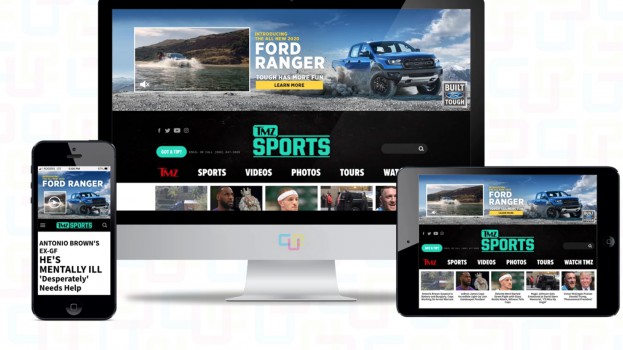 The Montreal-based Obox and Toronto-based Cue Digital have partnered to represent each other's properties in their respective home markets.
"Teaming up with Obox is an incredibly powerful way to reach our French-speaking audiences," David U.K., CEO of Cue Digital, said in a Nov. 12 press release. "By opening up their offering to include our diverse roster of publishers and harnessing their power to create innovative content, we will be able to reach the Quebec market like never before."
Cue Digital will be repping Obox's sports vertical, including DansLesCoulisses.com, Marquer.com, HabsEtLNH.com, RumeursDeTransaction.com, AttitudeFootball.com and Alleyoop360.com. According to Catherine Gougeon, VP of sales and strategy at Obox, Cue Digital represents significant sports brands and has connections with "major clients." Cue's sport portfolio includes brands such as TMZ Sports and UFC.
"We don't have all the connections out of Montreal, [with] all the planners and buyers in Toronto," Gougeon says. "That's why we really wanted to have a strong partnership with someone that talks to these agencies and talks to these direct clients."
With Obox repping all of Cue Digital's English-language brands in Quebec (which span multiple verticals such as US Weekly, UpRoxx, EllenTube and others) as well as Cue's relationships with non-Francophone influencers, Gougeon says the deal opens new avenues for business growth.
"It's something that we didn't have before," Gougeon says. While Obox was always confident it could provide comprehensive French campaigns, with the English properties and influencers "we can provide a complete campaign for the entire Canadian audience."
Cue Digital also offers Obox "an additional reach of 3.2 million Canadians" via mobile gaming apps and top influencer marketing platforms like Tagger, according to a release. Gougeon says there have been many campaign requests for clients who want to reach gamers, an audience the deal now gives them.
The Montreal digital group also creates content in-house, a service Cue also now has access to. On a monthly basis, Obox creates more than 1,500 articles and 300 videos to an audience of more than 22 million people.