How national newspapers are filling the ad void
Traditionally big ad spenders have cut back in print, but some categories have stepped up while publishers rely more on non-advertising revenues.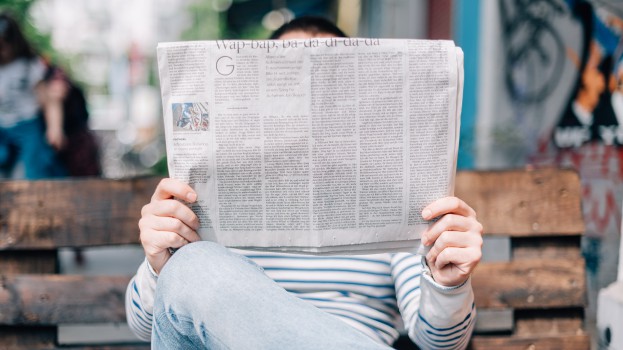 Traditionally dominant newspaper ad categories such as travel have taken a big hit during the year of the pandemic, and their ad spending similarly dropped. Publications have been forced to fill that void by focusing on new ad categories and non-advertising products.
While few are sharing exact revenue numbers at the moment, it's clear that newspapers' pandemic-era business has required creativity and looking beyond ads on the page.
Formerly big ad buyers like airlines may have dialled back ad spending in 2020, but Michael Beckerman, chief client officer at Torstar, says the Toronto Star has seen an increase in conversations with healthcare, financial services and telecommunication brands. No surprise, given the health and financial concerns that came with nationwide lockdowns.
But Beckerman says small and medium-sized businesses (SMBs) have also increased their spending.
"Areas where we're also seeing a lot of growth is with home reno, home offices and things like that," Beckerman says. "We have a client we are working with that specializes in stand-up desks, and they have for years. Their business is taking off and it's not something they've used for traditional advertising because it's more tactical and inbound. They've exploded their supply chain to keep up with demand and are now being proactive from a marketing perspective."
Torstar has long focused on SMB advertisers through local publications like its Metroland papers, and has recently been investing in new products that cater specifically to this market. Earlier this year it became the exclusive Canadian partner for Madwire, an American company that develops software products specifically for SMBs.
"We have a product called Marketing 360, a self-serve marketing engine that enables SMBs to manage their databases, manage social media, look after testimonials, and build out their websites," Beckerman says. "At the same time, we're working closely with [SMBs] on their digital and print advertising and doing our best as marketing partners."
Beckerman says while clients can work with Marketing 360 for as little as $35 a month if they just want website services, the "vast majority… are north of $500 a month," accessing the broader suite of tools. His overall goal, he adds, is to position Torstar as an essential service to help small businesses survive the pandemic.
One of the biggest shifts for the The Globe and Mail, meanwhile, has been in its live event business. Pre-pandemic, this had been a growing revenue stream; the publisher formally launched its Globe Events business in 2016 in response to growing demand, and opened The Globe and Mail Event Centre in 2017.
"Brands often want to tell a complex story and connect with an audience," says Penny Hicks, managing director of client partnerships. "They look to The Globe to help convene the right people and help shape the conversation."
With public gatherings now impossible, the Globe has taken its events into virtual spaces. Its events team executed 24 custom and sponsored virtual events in the most recent quarter alone.
Hicks says three categories dominated Globe Events business during the pandemic: housing, education, and health. Microsoft, the Mental Health Commission of Canada and Bloom Burton & Company all sponsored health and biotech events, while the Canada Mortgage and Housing Corporation and Athabasca University also sponsored series.
Revenue from virtual events may be lower than their real-world counterparts, but Hicks says margins hold because online events have lower costs (no venue, venue staffing or catering, for example). In addition, without the geographic limits of a physical event, it's common to see four to six times as many participants from across the country. Ticket costs are lower, but the audience is bigger.
"We believe that virtual events are here to stay," Hicks says. "We've seen the benefits for clients with larger audiences that have no geographic boundaries."