Securing the future of the Open Internet
Quantcast cautions finding reliable data is going to be harder for brands navigating a post third-party cookie world. It's time to consider new solutions.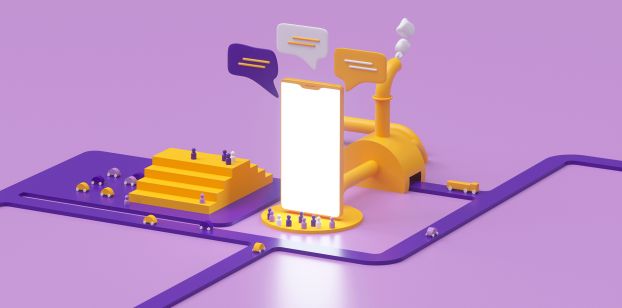 Five billion people rely on the internet for information, entertainment and so much more – content that's possible thanks to ad dollars; an annual spend that's projected to grow to over $134 billion in the US alone in 2020.
But the depth and complexity that makes the internet an awesome tool also make it harder for brands to reach target audiences. A few very large companies stepped into the chaos to create a predictable environment where brands can spend their budgets – and it's earned them huge financial rewards, even though they're not the ones creating the content. But it's also made it harder for smaller publishers and content producers to break through and make money. It's not easy for brands to reach audiences when they live in walled gardens.
Moves like the introduction of General Data Protection Regulation (GDPR) in Europe help define certain parameters. It requires that every part of the internet ecosystem have clear consumer consent when it comes to the use of their data, whether for measurement, personalization or advertising. Quantcast's privacy-by-design approach aligned well with GDPR, which led to the launch of Quantcast Choice, a consent management platform to help publishers and sites easily obtain the permissions they need from internet users. Today, Quantcast Choice collects consent for more of the programmatic landscape in Europe than any other solution.
But the changes required to address GDPR and other privacy laws will only be amplified in a post-cookie world.
Third-party cookies have been the thread connecting the advertising ecosystem for a long time. From audience research to frequency and campaign measurement, most solutions rely on them – and they're under threat. They're already largely gone from Safari and will exit Chrome in 2022.
Suddenly, first-party data and consent take on new importance.
The easiest way to determine if a user is a prospect for your brand is to have a way to identify them and understand their behaviour. These 'deterministic' identifiers – things like unique email addresses – help brands understand consumer behaviour across browsers and devices over time and are immune from cookie deletion. As publishers increasingly understand the importance of deterministic identifiers, expect to see registration walls popping up on your favourite sites.
But that opt-in will only net a small sampling of consumer data. 'Probabilistic' identifiers, which use statistical analysis to estimate that a set of activities likely belong to the same user, are also needed. With enough reliable data and sophisticated modelling, probabilistic identifiers help to understand audiences.
Much of the growth in programmatic advertising has been based on the use of third-party data, but that can be unreliable. First-party data is fresher, more accurate and more trustworthy. First-party data is the critical ingredient in tomorrow's open internet economy.
So, that takes us back to consumer consent. A majority of sites today still don't use a consent management platform and are on the wrong side of GDPR, but that will change as enforcement ramps up. Economic carrots usually work better than regulatory sticks, and when publishers start making less money or advertiser targeting stops working, we'll see a big uptick in the adoption of consent management platforms.
Businesses are going to have to have real conversations with their users and customers. We know consumers like free content – and yet they don't seem to understand that 'free' is largely funded by advertising. So, there's work to be done, but it will lead to a healthy and sustainable, equitable internet.
There are tools that can help ease this path into the future. For example, a company's own first-party data can be combined with Quantcast's first-party data to create intuitive and efficient, future-proofed, audience solutions for the open internet. This solution, called Audience Planner, analyzes advertisers' and publishers' first-party data securely in the cloud and combines it with sophisticated predictive modelling to understand and explore audiences across the entire open internet.
Change is coming. Successful publishers and marketers need easy-to-use solutions for planning, activation, measurement and innovation. Only then can the open internet offer advertisers the same benefits of scale, performance and simplicity as the walled gardens – and let publishers capture a fairer share of ad spend and allow them to continue creating the rich content we all enjoy.
That's the opportunity that's ahead of us. It will require that every publisher and marketer – and the technology companies that support them – work together to make it a reality.
_______________________________________________________________
Laura Main is sales director at Quantcast, an audience intelligence and measurement company. Combining machine learning, a privacy-by-design approach and live data drawn from over 100 million online destinations, Quantcast provides software, info and advertising services for marketers, publishers and agencies worldwide. Founded in 2006, Quantcast has 20 offices across 10 countries. For more info contact laura.main@quantcast.com