People Moves: Alfredo Tan moves to sports media
Plus, more changes at MKTG and MediaTonik bolsters its Toronto operations.
WestJet CMO joins Rogers Sports & Media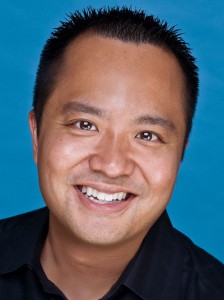 Alfredo Tan, former CMO and chief digital and innovation officer at WestJet (pictured right), has joined Rogers Sports & Media as its SVP of strategy, data and partnerships. After serving more than two years at WestJet's top marketing post, Tan comes to Rogers where he will establish internal, local and global partnerships. Tan will report to Jordan Banks, president of Rogers Sports & Media.
Matthew Klar leaves MKTG
After more than two years as VP of strategy at MKTG Canada, Matthew Klar has left the agency to take "a short break before the next chapter," he wrote in a LinkedIn post last week. MKTG had already seen some changes this month – Michael Beckerman, former president and CEO of MKTG, became chief client officer for Torstar. Following that, MKTG appointed Andrew Shulman and David Chong as co-managing directors, both coming over from the consulting side of the business.
MediaTonik adds account director
Montreal-based media firm MediaTonik has brought on Veronique Turcotte as account director for the network's Toronto team. Turcotte (along with national account director Heidi McLeod) reps the network's roster of Quebec publishers such as Ricardo and L'actualité. Turcotte joins MediaTonik from French-language commuter daily Metro. "We believe it is vital that Quebec media and publishers rally to have a unified voice in order to increase their overall footprint and make it more efficient for advertisers," Guillaume Bédard, co-founder and partner of MediaTonik, said in a press release. "It is also crucial to promote Quebec, its important status and its uniqueness to Toronto decision-makers."