October travel declines affect OOH reach nationwide
After a summer of slow progress back towards normal, COMMB's latest report shows an October relapse. But data provides a way through.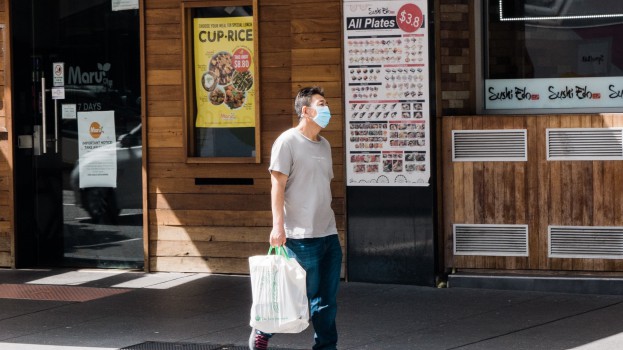 Stay-at-home restrictions have had an ongoing affect on travel patterns and, in turn, out-of-home audiences. While the impact had lessened over the course of the COVID-19 pandemic, data shows new travel declines in October and probably more to come.
The latest Canadian Travel Behaviour report from the Canadian Out Of Home Marketing and Measurement Bureau (COMMB) published changes in travel behaviour for Sept. 28 to Nov. 1. COMMB gathers mobile data from more than 12,000 digital signage locations as well as publicly available data from mapping software.
Across seven measured cities, Halifax seemed least affected with foot and driver travel falling only 2% below the baseline COMMB measured between Jan. 1 and March 15, before the first lockdown. Halifax actually saw traffic increases between June and the end of September.
However, in Vancouver, Calgary, Edmonton, Toronto, Ottawa and Montreal, October's travel declines ranged between 14% to 20%. Ottawa saw the biggest drop at 20%. The average across all seven cities (which each saw local travel restrictions imposed at various times throughout the summer) was -15%.
"Certainly, COVID-19 has affected audience reach," says Amanda Dorenberg, COMMB's president. "However, it's important to note that people appear to continue their daily activities, although in a somewhat modified way. The effects will vary by OOH inventory, such as place-based or indoor versus outdoor inventory. It will also vary based on geography."
She says that in rural areas, for example, consumers still drive to the nearest town or city for essential goods and services. Consumers tend to stay closer to home in densely populated urban areas and carefully plan their trips instead of trekking to a favourite retailer.
At the onset of the pandemic, the OOH industry saw an immediate decline in spending from advertisers. "As we leveraged data and insights to support consumer trends and movement patterns, brands and advertisers returned to OOH, recognizing that consumers were still moving about their communities," Dorenberg says, "I believe OOH's inventory value lies within the data to support its value, audience segmentation, and real insights on both static and [digital] OOH to drive a compelling story."
Riina Clydesdale, president of Kinetic Canada, says that changing movement patterns now seem to be the norm, but there is no reason for advertisers to panic. People have learned over the year that they can still move around if they are responsible. While travel was down in October, the declines weren't as severe as in April.
"We are encouraged to see higher movement patterns now compared to the early days of COVID-19," she says. Kinetic uses a COVID movement dashboard in addition to COMMB data and media partner data to review its media plans. It keeps an eye on the news as well. "Government mandates in red and grey zones are used to determine viable media channels in each market. Planning locally by market continues to be an important consideration on campaign planning."
COMMB projects sharper travel declines for November, with an average drop of 5% across the seven measured cities.
Photo by Nicolas Weldingh on Unsplash.