Grey's Anatomy finds the top TV spot: Numeris
The Good Doctor came in a close second, with each of the top-five shows seeing a bump in views as winter settles in.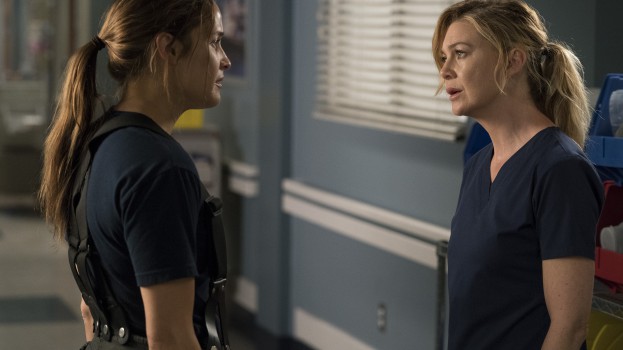 Medical dramas remain atop Numeris' TV ratings charts for the week of Nov. 16 – 22, with Grey's Anatomy and The Good Doctor in close competition for the number one spot.
With four of the top five shows pulling in audiences over two million, police dramas and The Masked Singer rounded out the best-performing shows across the English-speaking dial.
Among French-language programs, the top five remains virtually unchanged from last week, with Tout le monde en parle and Toute la vie swapping spots in the ranking. Although perhaps as a sign that winter is truly upon us, viewership across all top-five programs also saw a bump.
The top-five English shows made strong showings in regional markets as well, with The Conners and Star Trek Discovery showing strongly in Montreal and Edmonton, respectively.
Canada (Anglophone)
1. Grey's Anatomy on CTV Thursday at 9 p.m.: 2.19 million viewers
2. The Good Doctor on CTV Monday at 10 p.m.: 2.15 million viewers
3. NCIS on Global Tuesday at 8 p.m.: 2.01 million viewers
4. FBI on Global Tuesday at 9 p.m.: 2.01 million viewers
5. The Masked Singer on CTV Wednesday at 8 p.m.: 1.99 million viewers
Quebec (Francophone)
1. En direct de l'univers on SRC Saturday at 7 p.m.: 1.37 million viewers
2. Tout le monde en parle (en direct) on SRC Sunday at 8 p.m.: 1.27 million viewers
3. Discussions avec mes parents on SRC Monday at 7:30 p.m.: 1.26 million viewers
4. Toute la vie on SRC Tuesday at 8 p.m.: 1.24 million viewers
5. 5e rang on SRC Tuesday at 9 p.m.: 1.17 million viewers
Montreal (Anglophone)
1. Grey's Anatomy on CTV Thursday at 9 p.m.: 87,000 viewers
2. The Conners on CTV Wednesday at 9:30 p.m.: 71,000 viewers
3. CTV Evening News Weekend on CTV Saturday at 6 p.m.: 71,000 viewers
4. Big Sky on CTV Tuesday at 10:01 p.m.: 68,000 viewers
5. The Masked Singer on CTV Wednesday at 8 p.m.: 66,000 viewers
Toronto/Hamilton
1. The Good Doctor on CTV Monday at 10 p.m.: 494,000 viewers
2. Grey's Anatomy on CTV Thursday at 9 p.m.: 417,000 viewers
3. The Masked Singer on CTV Wednesday at 8 p.m.: 399,000 viewers
4. FBI on Global Tuesday at 9 p.m.: 390,000 viewers
5. This Is Us on CTV Tuesday at 9 p.m.: 366,000 viewers
Edmonton
1. NICS on Global Tuesday at 9 p.m.: 103,000 viewers
2. Star Trek Discovery on CTV Sci-Fi Thursday at 9 p.m.: 101,000 viewers
3. The Amazing Race on CTV Wednesday at 7 p.m.: 89,000 viewers
4. The Masked Singer on CTV Wednesday at 9 p.m.: 86,000 viewers
5. Station 19 on CTV Thursday at 7 p.m.: 80,000 viewers
Calgary
1. The Good Doctor on CTV Monday at 8 p.m.: 117,000 viewers
2. NICS on Global Tuesday at 9 p.m.: 113,000 viewers
3. Grey's Anatomy on CTV Thursday at 10 p.m.: 105,000 viewers
4. Chicago Med on CityTV Wednesday at 9 p.m.: 89,000 viewers
5. FBI on Global Tuesday at 10 p.m.: 84,000 viewers
Vancouver/Victoria
1. The Masked Singer on CTV Wednesday at 8 p.m.: 232,000 viewers
2. NICS on Global Tuesday at 8 p.m.: 194,000 viewers
3. FBI on Global Tuesday at 9 p.m.: 190,000 viewers
4. NCIS: New Orleans on Global Sunday at 9 p.m.: 174,000 viewers
5. NCIS: Los Angeles on Global Sunday at 8 p.m.: 156,000 viewers