Spotted: A whole neighbourhood for lease
A busy Toronto shopping district shows what's at stake for small business owners during the pandemic.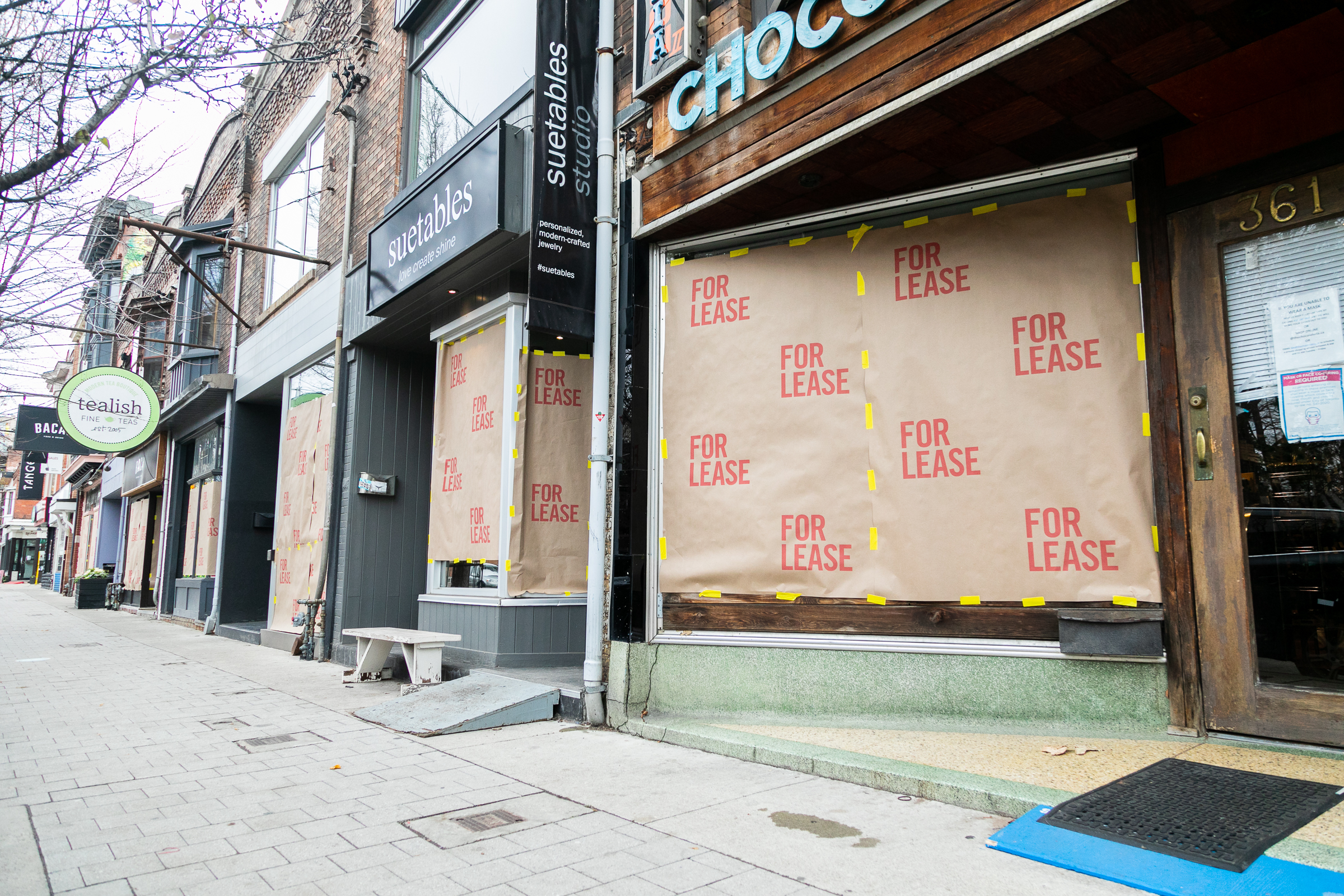 It happened overnight. Fifty businesses in Toronto's Roncesvalles neighbourhood had their windows papered over with "For Lease" printed on storefronts down the busy thoroughfare. Luckily, the November activation was intended to illustrate how much support small businesses need during the pandemic.
Toronto agency The Local Collective worked with the Roncesvalles Village Business Improvement Area on "Not For Lease," a campaign to illustrate what it would look like if small businesses closed for good and Canadians could only shop at large retailers.
"It was important to make sure that what was created was un-ignorable and defiant," Kaitlin Doherty, founder and managing director of The Local Collective, tells MiC. "We have OOH, but as a kick-off, we knew that communication placements in the traditional sense wouldn't be enough to break through with the urgency that all our main streets in Canada need."
Once the installation debuted, window posters, transit signage and other OOH elements appeared to drive home the campaign's message: local businesses need support.
According to an October survey of more than 4,000 Canadian business owners by the Canadian Federation of Independent Business, 3% said their businesses were fully closed due to the pandemic, and 14% agree that they're actively considering bankruptcy. Another 25% said they "strongly agree" that their businesses have seen a drop in sales as a result or fear of the second wave.
The campaign has received hundreds of likes, reactions, comments and shares on Roncesvalles Village's social media channels. The campaign was covered by CBC.ca, Toronto.com and Blog TO, among others.
"It's something we think a lot about – putting our content in contextually relevant places," Doherty says. "We believe real strength in a campaign can be found when you include traditional GRP's and purchased impressions as a part of a discussion about the media placement while developing the creative idea, and then develop an idea that will not just be seen, but shared. For us, this was the key to this campaign."