Cheryl Hickey brings moms to Alfa Romeo
The television host is the auto brand's first celebrity spokesperson in Canada.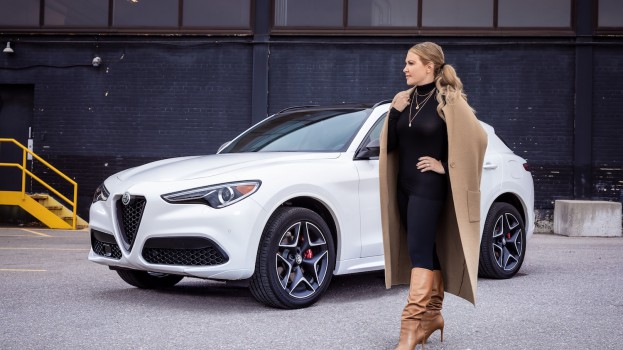 Alfa Romeo Canada is launching a video series featuring ET Canada host Cheryl Hickey as its first celebrity spokesperson.
The campaign features the automaker's Stelvio Ti Sport SUV. The series will show slice-of-life vignettes of Hickey in both professional settings at ET Canada and personal ones, such as picking up her kids or going out with friends.
Dave Buckingham, president and CEO, FCA Canada (which owns the Alfa Romeo badge) says Hickey's reputation as a busy professional mother makes her "the ideal Canadian ambassador to showcase what makes the Alfa Romeo Stelvio special."
The video series will appear across both Alfa Romeo and ET Canada's social media properties, including YouTube, Instagram, Twitter and Facebook. It will also find broadcast audiences on WNetwork, HGTV, Slice and Food. It will highlight features — web-connected touchscreens and the Stelvio's luxury interior — that the brand hopes will appeal to Hickey's audience.
The first video segment is set to debut Thursday. Video was produced by ET Canada. Media duties were overseen by Starcom Canada.
CORRECTION: This story originally misspelled Cheryl Hickey's name in the headline. Media In Canada regrets the error.