Ad spending in Canada dropped 14.1% in 2020: Group M
But digital spend soared past 50% share for the first time, according to the global media agency network's annual study.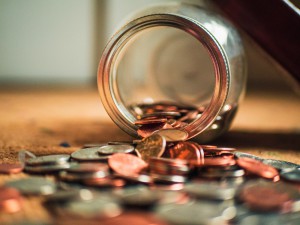 By the end of 2020, Canada will have seen ad spending drop by 14.1% or US$10.2 billion, according to Group M's latest end-of-year forecast, This Year Next Year.
All media sectors except digital saw double-digit percentage declines in spending, with print taking the biggest hit.
According to Group M's study, Canadian newspapers saw a 40% decrease to $726.7 million in ad revenues (all dollar figures are listed in USD) from $1.21 billion last year — which equates to a three percentage point drop in ad spend share to 7.2%.
Magazines will leave the year with $221.6 million in total ad investment, down 45.0% from $403 million in 2019, and dropping to a 2.2% ad spend share from 3.4%.
Digital media (which excludes the digital extensions of certain channels such as out-of-home, in Group M's research) saw spending rise to $5.9 billion from $5.8 billion. This year marks the first time digital accounted for more than half of all ad spending in Canada, reaching 58.1% share. That's a huge jump from the 49.2% share it held last year.
Display and other non-search investments drove that growth, as search actually saw a 4.4% drop in spending.
Sebastian Rennie, chief investment officer for Group M in Toronto, says digital's extreme growth is "a function of TV and out-of-home taking some hits." The acceleration of Canada's ecommerce market drove much of that spending shift as people stayed at home and avoided physical retailers far more than in years' past. "OOH has been impacted significantly, but that medium will come back up. Our prognosis is really positive for out-of-home."
The out-of-home industry's ad spending only reached $368.5 million, compared to $703.8 million last year (with its share of the overall pie dropping to 3.6% from 6%). As would be expected, the in-cinema OOH segment was hit particularly hard thanks to public fears around indoor gatherings and theatre closures. Canadian theatres saw an 80% decline in ad revenues during the pandemic year to $19.6 million (from $98.2 million in 2019), according to the study.
Audio channels (largely made up of radio advertising) dropped to $890.9 million in 2020 from $1.3 billion in 2019, representing a share loss of 2.8 percentage points. Television dropped to $2.1 billion from $2.4 billion last year, although its market share remained virtually the same.
How Canada compares
Group M projects a 5.8% decline in global ad spending across 2020, with the U.S. seeing a decline of 8.8% (those projections omit ad revenues related to the American presidential election, which artificially inflates spending).
While online ad spending increased in the U.S., Canada's growth outpaced it. American non-search online spending increased by 5.4% versus Canada's 8.5%.
Other American media fared proportionally better than Canadian media for the most part:
• Out-of-home saw a 31.3% decline (versus Canada's 42.4%)
• Audio was down by approximately 27.1% (versus Canada's 32.7%)
• Television declined by 12.3% (versus Canada's 13.6%)
• Newspapers dropped 30.3% (versus Canada's 40%)
• Magazines were down 19.8% (versus Canada's 45%)
Beyond COVID-19

The picture for 2021 shows recovery from this year's sharp declines for almost all sectors. Rennie says future projections assume the successful approval of a COVID-19 vaccine in the first half of 2021 and a more normal year overall in terms of consumer spending and behaviour.
Next year, Group M projects television spending will return to 2019 spending levels, reaching $2.4 billion from $2 billion this year. Audio, newspapers and OOH/cinema will see more limited recovery, though they are not expected to come back to their full pre-pandemic levels (see chart below).
Magazines, however, show an interesting trajectory over the next few years. Projections show further declines for two years — another 5% loss in investment in 2021 and a 10.6% drop the year after that. But Group M then projects positive growth in 2023 and 2024, unlike newspapers.
"Magazines are potentially a little more robust than newspapers," Rennie says. "They've got brands and mastheads that consumers really relate to," which gives strength to their digital properties. "We see digital extensions driving [growth] forward.
Online advertising's future appears to be a fairly straight line of steady increases. By 2024, Group M predicts its overall share of Canada's ad spending will crest 60%.