Camden adds programmatic buying services
The mid-size independent agency is seeing a rise in campaign performance demands for both Canadian and international clients.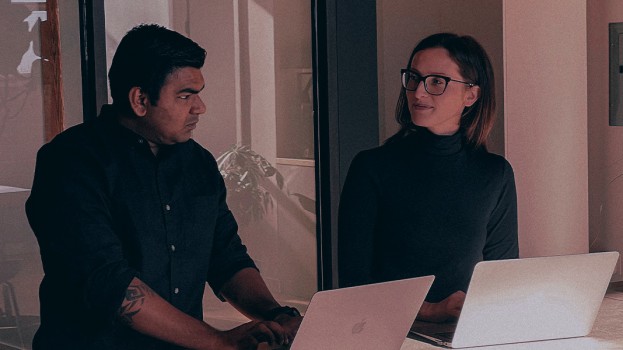 Camden Advertising, a full-service creative agency founded in Montreal, is adding programmatic ad buying capabilities to its media services.
Camille Poulin, partner, media and client services for Camden (pictured right with campaign manager Pratik Mistry), says the agency "needed to find a way to increase budgets and be more competitive. We offer more transparency to clients, more reactivity and because we've cut out the middlemen, we're able to reduce our CPMs and add media weight our client campaigns."
Poulin says bringing programmatic services in-house allows Camden to get a clear, real-time picture of campaign effectiveness rather than waiting for monthly or weekly reports from third-party partners.
The agency is using District M's technology platform. As a result of the increased workload, a new media planner and an ad operations specialist have joined the Toronto team.
The Montreal agency was established in 1991. It opened a Toronto office in 2017 and one in Lyon, France in 2018. All media is handled out of Toronto.