Sing Tao's digital evolution brings ecommerce success
High conversion rates show a "solution-based model" is reaching the Chinese-language media company's highly engaged audience.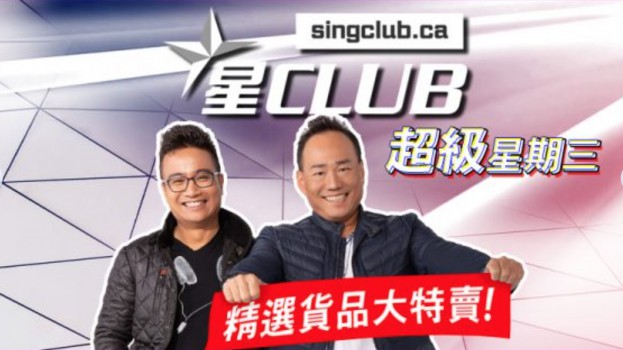 As part of Sing Tao's ongoing evolution into a multiplatform brand, the Chinese-language newspaper is reporting strong success with its new ecommerce platform, Sing Club.
Anson Wong, VP, business venture of Sing Tao Media Group (which operates in Canada through a partnership with Torstar), says Sing Club's conversion rate is 17.5%. According to Adobe Digital Index's Consumer Electronics Report 2020, the average conversion rate for ecommerce sites is 3.0%. Wong says 17.5% shows the trust and confidence the community has in Sing Tao.
The media brand has greatly evolved since coming to Canada in 1978 as a Hong Kong-owned Chinese-language newspaper. Today, it is the largest Chinese media group in Canada, reaching a community of 1.7 million nationwide. However, Wong says that in 2017 the company saw the print side of its business suffering from both circulation and revenue decreases. "By 2018, we started to change how we conducted our business and develop into the digital world. We came to the conclusion that we had to step away from the advertising model and move to a solution-based model."
In addition to diversifying its content streams to digital channels, the publisher now offers strategic planning, Chinese creative development and production.
Even while revenues were dropping in 2017, there was strong evidence of a highly engaged audience; 76% of its website traffic was direct traffic — not referral, paid or search traffic.
"We decided to invest with Adobe last year and its Audience Manage service," Wong says. "Now we have proprietary data that no one has. We know where readers are coming from, their reading habits. At the same time we want to know their spending habits and we want to help them to solve problems. By doing that, we can help advertisers buy digital advertising in a more surgical way like Facebook and Google, and we can give brands proprietary local Chinese data."
Sing Tao is leveraging that engaged audience in other ways as well. It has live-streamed five virtual fundraising events this year, as well as seven webinars for beauty brands including Neostrata, Cle de Peau Beaute, Kerastase and Caudalie. On Wednesday, Sing Tao was involved with a live streamed "Christmas Shopping Live" event for Sporting Life.