From CARD: How the economy could impact media in 2021
A recessionary economy in combination with an anticipated vaccine roll-out will make for an interesting year in media.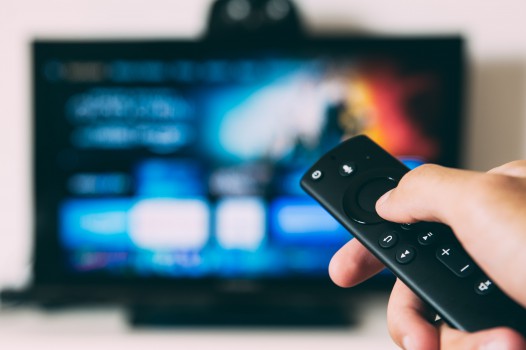 After a year unlike any other, the Conference Board of Canada is forecasting a slow economic recovery from the effects of the pandemic and doesn't expect to reach pre-pandemic levels until the end of 2021. The media industry is feeling the effects of COVID-19 and is planning for the new year with cautious optimism.
The digitization of media

In WARC's Global Advertising Trends: The State of the Industry 2020/21 report, the organization says global advertising spend is expected to decline by a total of 10.2% or $63.4 billion this year. WARC projects that total ad investment in Canada will decline by 6.2% this year, but it is expected to increase by 4.5% in 2021.
Alexandra Panousis, CEO of Carat Canada, says the global pandemic exposed weaknesses and rendered many traditional media channels irrelevant. Newspaper and magazines, in particular, were hit hard by the pandemic, experiencing advertising declines of 26.9% and 31%, respectively. Investment for those print channels is expected to continue its decline next year, falling by 6.3% and 7.7%. However, online video, display and search saw increased ad investment of 7.3%, 4.5% and 0.7%, respectively, this year.
Panousis says that technology, data, and context became pillars of resilience this year, fuelling increased investment in performance marketing.
"Short-term results will always be part of the commercial conversation and many brands are taking a much more pragmatic view of the investment market – where is my audience and what is the most effective way to reach them? It isn't about one media or another necessarily, the question is how we measure performance across all channels," she says. "However, increased time spent right-sizing digital investments and pushing better measurement is a big part of the conversation."
As a result, Panousis predicts continued digital transformation of all media as we enter the new year. "Business today needs the skills of a digital triathlete," she adds. "We need innovators to disrupt the status quo and move the industry towards a new vision, and we need drivers, people that will ensure that visions are executed."
Measurement reigns supreme
Scott Stewart, general manager of Glassroom Toronto, says that with the surge in digital spending, clients will expect agencies to validate a return on ad spend, which requires operating with accountability.
"A perfect example is the recent growth in investment on platforms like connected TV, buying digital OOH programmatically, and the development of more holistic audio strategies like digital audio and podcasts," he says. "They can provide us with more insight into the customer and the transaction beyond traditional or mainstream channels where reach and impressions are still the primary currency."
He says media agencies and brands can mitigate the impact of the economy by measuring everything while also developing new ways to demonstrate channel attribution and value for mainstream media. Show how it can be connected back to the performance model beyond just hypothesis, he says, adding that this will require more cohesion between agencies and traditional media, as well as a mutual investment in terms of how agencies measure.
Consumers may consolidate their own media menu
As Canadians have been spending more time at home this year, they've increased their television time and have been exploring (and therefore paying for) new viewing options in their quest for entertainment. But with a recessionary economy and tightened consumer purse strings, something's got to give.
Cobi Zhang, director, media investments and activation at Horizon Media, believes that while a hurt economy could further the cord-cutting movement, it certainly won't be the only reason.
"Although lockdowns and stay-at-home may be temporary, some consumer behaviour changes could have a long-term effect," he says. "While we are now spending a majority of our time at home, consumers are constantly looking for home entertainment at various hours of the day. The SVOD services offer exactly that – endless options of content at their fingertips, anytime of the day, in the comfort of their own homes."
SVOD itself is certainly not new; it's been competing with cable subscription for years. But today, more SVOD services are available and each one offers a robust roster of content. Zhang says that while consumers may be willing to pay more initially to access these various home entertainment options, there will come a point when they look to scale back on their spending, and cable subscription may be the casualty.
Injecting creativity into media
If consumers are cutting the cord and severing their link to mass advertising, brands and their agencies will have to rethink past strategies and look for creative ways to reach their consumers. Thomas Skaratt, associate director at Horizon Media, expects the back half of 2021 (with the anticipated return of a somewhat regular routine if the vaccine reaches the majority of Canadians) will see more media innovation, with marketers creating more high impact and engaging ads within OOH and experiential again. "It will be up to the media and creative agencies to continue to educate and bring innovation forward to clients," he says.
"During tough economic times, it is even more important for brands to continuously explore new opportunities to breakthrough and stay relevant with consumers," adds Skaratt. "Agencies that have already been working closely with their clients to understand both the short and long-term gains have potential of furthering innovation in 2021 and could see greater overall business returns from this support."