Rogers, PC unwrap Home for the Holidays
Hosted by Tessa Virtue, the special hosts athletes, musicians and celebrities to reach out to shoppers across multiple channels.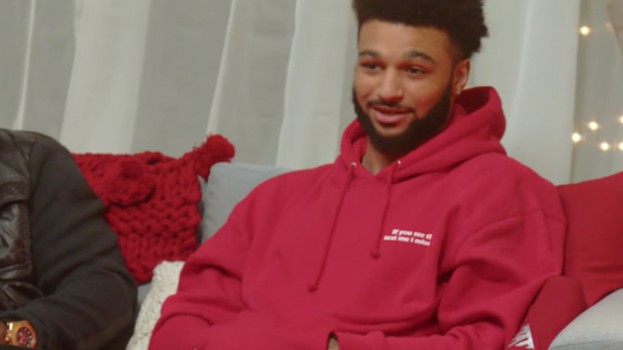 President's Choice (PC) and Rogers Sports & Media are highlighting the grocery brand's holidy food offerings with "Home for the Holidays, Presented by PC."
Set to run throughout December, the multichannel program features content hosted by Canadian Olympic figure skater Tessa Virtue. The work made its debut on Citytv and Sportsnet on Dec. 1 in the 10 p.m. ET time slot with a 30-minute TV special.
The special featured guests seated around a comfortable living room (and a bountiful food spread) talking about food, the holidays and family traditions.
Guest included athletes, musicians and entertainers: Toronto Raptors head coach Nick Nurse, basketball player Jamal Murray, hockey players Max Domi and Wayne Simmonds, musicians Jully Black and the Arkells' Max Kerman, and virtual appearances by Canadian basketball player Kyle Alexander, NHLer Dion Phaneuf and actress Elisha Cuthbert.
"We know that food brings people together, especially during the holidays, and this show captured that in a way we felt people would enjoy," Loblaw Companies Limited senior manager Megan Menard told MiC. "We were able to introduce viewers to our new PC Insiders Report products in a fresh way, highlighting what we're launching this season to make the holidays more delicious for our customers."
Rogers Sports & Media SVP of revenue Al Dark says because the partnership reached across both Citytv and Sportsnet, the content needed to be diversified to engage with multiple segments of Rogers' viewership.
"Let's say we just did it on Sportsnet and purely had athletes — you're limiting your audience. Your own sports fans would definitely tune into it, but families, women and kids probably wouldn't be as connected unless they are massive sports fans," Dark says. "So by bringing sports, entertainers and musicians together, you can really diversify and make it interesting to a number of audience segments."
Dark says in addition to principle grocery shoppers, "Home for the Holidays" is aimed at engaging "people who look to food as a source of celebration and joy."
Beyond the broadcast special, the partnership extends to other channels and executions:
• repeats of the 30-minute special on Sportsnet and Citytv
• social media support across Sportsnet and Citytv, with talent also sharing the special across their own various social channels
• a summarized version of the program on Sportsnet's Gotta See It
• PC product integrations on Breakfast Television, Cityline and Sportsnet
• branded conversations on Rogers radio stations
• an eight-minute version of Home for the Holidays airing during halftime at the first Raptors game on Sportsnet.
"We'll reach over 50% of Canadians at a minimum across Rogers Sports & Media TV, radio and digital platforms and that does not include all of the social media engagement we're seeing right now," Dark says.
Loblaws and Sportsnet similarly came together to offer a 15-minute branded takeover during the Raptors 2019 Christmas Day game, which saw the Raptors star Serge Ibaka host a holiday-themed iteration of his How Hungry Are You? YouTube series.
Home for the Holidays (which is set to air again in full Dec. 14 night at 10:30 p.m. ET on Sportsnet) is available via the Rogers VOD ecosystem and on Rogers Ignite TV, where it has featured homepage placement.