Michel Lorrain steps down as Cogeco Media president
Former president Richard Lachance will fill the role on an interim basis while the radio division searches for its new leader.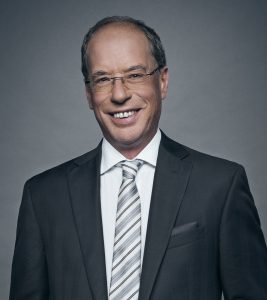 Cogeco Media has announced the departure of Michel Lorrain as its president. In a Monday release, the company said Lorrain was leaving to pursue personal interests.
Lorrain had been with the communications and media company since 2007. He took over as president of Cogeco Media, its radio division, from Richard Lachance in 2018. Lachance, who at that time took the title of special advisor with the company, will step back in as interim president while the company begins a recruitment drive to fill the position permanently.
Lorrain is a veteran of Quebec's radio business, having worked at Astral Media Radio as general news director and vice-president of regional station. He managed several Cogeco-owned stations before becoming EVP of Cogeco Media in 2017.
Cogeco Media operates 23 radio stations across Quebec.