SJC Media takes over sales for Maclean's, other mags
After buying the last of Rogers Sports & Media's consumer titles last year, SJC Media brings direct sales in-house.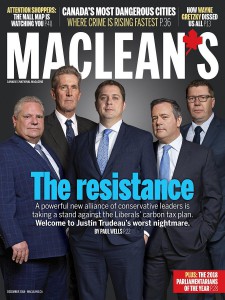 After acquiring the last of Rogers Sports & Media's magazines last year, St. Joseph Communications (SJC) has announced a new sales structure that will take over direct ad sales for those print and digital properties
SJC entered into an agreement to purchase Maclean's, Chatelaine (English and French), HELLO! Canada, Today's Parent, FLARE, and Canadian Business in March 2019. The two companies struck an agreement that saw Rogers maintain advertiser relationships. But that deal is set to end Jan. 1 when SJC adds the former Rogers titles to its sales portfolio, which includes Toronto Life, FASHION, Ottawa Magazine, Weddingbells and Quill & Quire.
However, Rogers will represent programmatic sales for the SJC Media brands and will be permitted to include SJC's publications into its integrated TV, digital and radio packages.
Lynn Chambers, SVP of revenue, will oversee sales efforts after joining SJC in March. Her team has announced the arrival of Tracy Miller as managing director of sales. Miller was most recently national sales director at Bookmark Content where she managed all ad sales for Air Canada Media.