From CARD: Media's evolution for 2021
Alex Panousis and Ishma Alexander-Huet offer their view of 2020 trends that may endure into the new year.
Uncertainty is the mother of chaos. But it doesn't have to be that way. CARD asked five media industry experts and leaders to help make sense of all that happened in 2020 and forecast what's yet to come in 2021, spanning the biggest issues/topics of the year, from D2C to D&I. Here's what each of them had to say. You can read part one of this feature here, featuring Devon McDonald, Sarah Ivey and Richard Fofana.
Media consumption in 2021
Ishma Alexander-Huet, VP of client advice and management at Initiative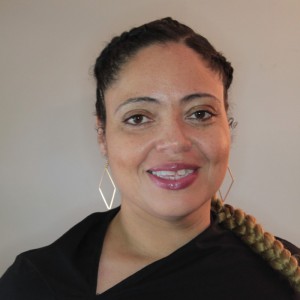 Like everything else, media consumption was suddenly impacted by the pandemic, with OOH, cinema and radio seeing a steep decline and TV, news content, social, OLV and streaming options spiking. But, as we began to adjust, habits started to stabilize with new patterns emerging and carrying us into 2021. The question is, which of these will continue post vaccine?
Back to basics: Even with interrupted sports content, live TV saw an increase in consumption in 2020 as people looked for ways to pass the time and get news updates. While reach (18-49) did show some declines mid-COVID, it remains healthy at 83% and the return of sports and fresh content will undoubtably allow TV to remain a strong reach channel. However, time spent will likely take a hit due to streaming/OTT and, of course, the rush back into the world post-vaccine. Digital in all its forms, from print to social to OLV, are all in a similar position.
A comeback is coming: OOH and radio have come back to near pre-COVID reach levels, but with mobility trending down as COVID numbers rise, reach is likely to dip again in early 2021. However, even if working from home becomes more permanent for some and more people move out to the suburbs post vaccine, both of these channels, as well as cinema, are likely to surge once people can safely explore the world again.
New normal: COVID accelerated the growth of subscription services (+40% increase for Netflix, Amazon, Crave, Disney+), audio streaming (+25%) and gaming, in part by welcoming new people to the categories. As more commercial-free, curated and binge-worthy content becomes available, and as people continue to work from home and new gamers discover new passions, we can expect these patterns to maintain their increased penetration in 2021 – even if time spent decreases post vaccine. Brands will have to continue evolving media strategies to reach these growing audiences.
DTC is having a moment

Alex Panousis, CEO, chair, Dentsu Media
Wine on demand. Working out online, and together, with "The Class." A waitlist for the "Always Pan." Thanksgiving dinner meal kits. And, finally, clip-on bangs (don't ask but they looked great on Instagram). DTC is having a moment.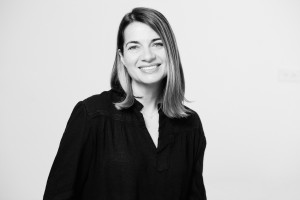 Canada saw an over 110% increase YOY in ecommerce growth (Stats Canada) in the spring of 2020. Ecommerce saw staggering growth with the Peloton generation getting their content, food, and everything else they can dream of any time and in any place. And while experiences in retail and entertainment will always be important, DTC offers consumers immediacy while providing brands a new commercial model.
So much has happened such a short amount of time. Giants like GM introduced Cadillac Live (selling cars on demand) in 2019, which feels like an eternity ago. A year later, Warner Media made a game-changing announcement, with the declaration that their entire 2021 slate of films would be released directly on HBO Max at the same time they hit theatres. Canada Post is pivoting from unprofitable mail delivery to high growth parcel logistics, and tech companies like Instacart (he Uber Eats for grocery delivery) cannot stop hiring.
2020 was also the year for the Canadian grocery category to level up their digital offerings, with Loblaws, Sobeys and many others investing heavily in their DTC services. Lululemon's acquisition of Mirror propelled them in the direct fitness space. Pet food brands entered the subscription space (The Farmers Dog in the U.S., and my personal favourite, Canadian brand Kabo). Luxury brands like Canada Goose are seeing DTC as a way to unlock growth through international expansion. And, of course, there is Shopify, a platform that is helping both the behemoths grow, but also provide an important solution for small business.
We are living through a moment of transition. Change is in the air. Commerce as a media principle must be on every plan, as both a discussion and action item.  New technology is driving what is possible, with companies like Canada's ShopThing Live creating new marketplaces (luxury live discount shopping) that is on point for the times. Social media will continue its evolution into the 24/7 shopping channel experience. Amazon capabilities will now become table stakes. End-to-end capabilities will become a competitive advantage.
Finally, the sector will get more interesting with voice search, AI-enabled shopping assistance, the rise of the CXM program (CDP is the new CRM) and tech for a more frictionless experience in payment, dynamic pricing, and predictive models.
Voila indeed!

You can find the first part of this feature here.