Happy holidays from Media in Canada
Our newsroom and newsletter are taking time off. See you in January.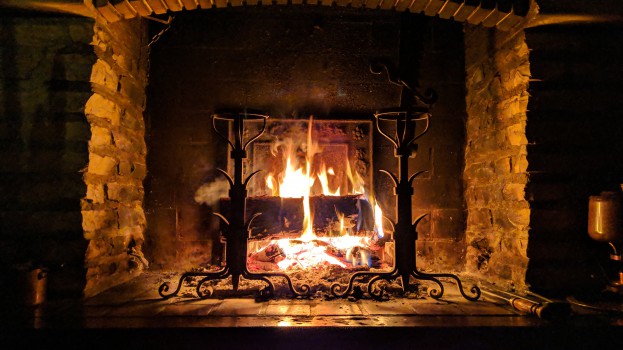 Congratulations everyone. We're almost there. We have nearly escaped 2020.
As we creep (limp, crawl) towards the end of the year, the staff at Media In Canada are getting ready to turn off our work laptops and finally walk away from the "work nests" we've turned our couches into over the last 10 months (they're mostly made out of print outs, dirty dishes and fraying phone charge cords… and there may be one or two cardigans crammed between the cushions too). We're ready to change out of our work pyjamas, turn those laptops right back on to chat with family and then maybe watch that holiday movie with Kristin Stewart and Dan Levy… the one everyone says is really good… Happiest Season! That's it.
All of that is to say that Media In Canada is taking a brief winter break as of Dec. 22.
So as we gather around this royalty-free stock image of a warm fireplace, we hope you will have or are having a wonderful December holiday. We wish you a happy, safe, healthy, stress-free New Year. We'll be back on Jan. 6, 2021… when everything will finally be back to normal. Right?
Got news for us? Send your January 2021 media tips right this way.