Most-read MiC: Media owners' year of uncertainty
The CBC features prominently among our most-read stories about publishers, broadcasters and their challenging year.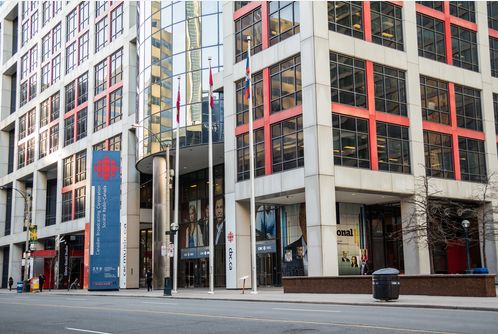 There was no shortage of change among Canada's major media owners in 2020. Every challenge the industry faced was made worse by the pandemic. Ad revenues bottomed out, and any business moves that had been in the works were suddenly put on shaky ground. But as this list of Media in Canada's five most-read media co. stories show, readers were still drawn to stories of starts, stops and changes.
This acquisition landed late in the year, but immediately became one of our most-read stories in 2020. Environics is well known for its various audience segmentation tools, perhaps PRIZM most notably. While it will keep the name it shared for so long with its research affiliate (and, for a time, its sibling PR firm), Bell is in the process of folding EA into its Products unit. Read more.
Tandem became a contentious idea this year. But back in September, it was launched as a way to "develop a voice for [CBC's] branded content, to make sure it aligns with our larger editorial vision and has a level of editorial appeal, consistency and legitimacy," according to Adam Owen of CBC Media Solutions. Read more.
Summer was a rough time for media owners. Ad revenues had slowed through the spring months, and once we realized the pandemic was not going to be measured in weeks, that revenue became nothing but question marks for the foreseeable future. Troy Reeb, EVP of broadcast networks at Corus Entertainment, told employees that COVID made the business challenges at Global News' that much worse, and had accelerated its transition away from lifestyle and entertainment coverage. The layoffs and program changes landed in July. Read more.
Less than a month after Tandem was announced, the CBC put the new business unit on hold to "dig a bit deeper," in the words of Chuck Thompson, head of public affairs for CBC. Unionized employees said they weren't consulted and expressed concern that Tandem could damage CBC's reputation as a news leader. This story hasn't concluded either (so watch this space). Read more.
Rounding out our five most-read media stories is yet another CBC hit. At a pre-lockdown town hall, the public broadcaster outlined a new, de-centralized org chart for its media operations. Things got sorted into three pillars — content, audience and business — and several senior roles got new job descriptions. Read more.