Is 2021 the year digital media audits will get serious?
The ongoing need for transparency has resulted in some renewed efforts to hold digital giants to account.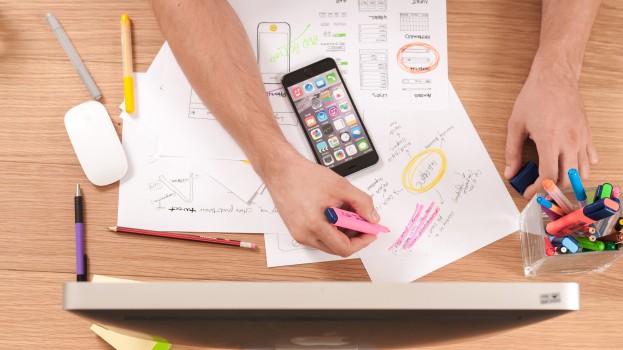 In mid-November, both LinkedIn and Facebook announced measurement errors that resulted in advertisers overpaying for campaigns.
LinkedIn's errors led to more than 400,000 advertisers overpaying for campaigns over the course of more than two years due to over-reporting of video views and ad impressions. Facebook suffered a technical glitch in its Conversion Lift tool that resulted in undercounting the number of people who were served ads. The issue, which went unnoticed for more than a year, was fixed in September, but Facebook didn't reveal the error until November.
This is not the first time Facebook has experienced a measurement glitch. In 2016, it was found that for two years the platform greatly overestimated average viewing time for video ads.
These issues are not going to impact use of Facebook by advertisers, according to one agency researcher, because pausing ads would result in loss of ROI and market share.
"There are a lot of concerns about the measurement of what they're getting but at same time, regardless of if it has had Media Rating Council accreditation or not, there's nothing that's going to stop Facebook continuing with what they're doing," says Alex Hagoriles, director of research and insights at Dentsu. "Agencies are concerned there were some surprises but the impression I got is we can definitely threaten Facebook and turn off advertising maybe for a month, but then they'd have to turn it back on because clients would lose ROI overall."
The Media Rating Council (MRC) is a non-profit industry association comprised of leading television, radio, print and digital media companies, as well as advertisers, agencies and trade associations. Its goal is to ensure measurement services that are valid, reliable, and effective.
The Association of Canadian Advertisers (ACA) was the first Canadian company to become a member of MRC (Media Rating Council). Judy Davey, ACA's VP of media policy and marketing capabilities, says the organization has been active in ongoing discussions with Numeris about wanting them to get an MRC audit with accreditation.
"Hopefully, we will see a Numeris audit soon," she says. Numeris had one MRC audit about 15 years ago, right after BBM and Nielsen merged the create what is now known as Numeris.
While there has long been industry standard, third-party auditing around things like TV and print, Chris Herlihey, VP of analytics and insights for Mediabrands, says it has never gained traction in the digital space because of the sheer number of websites and sources for measurements.
"Typically, it is up to the media buying community to insist on high levels of transparency," he says. And while the size of companies like Facebook and Google and has made some media agencies reluctant or unable to push for that transparency, that may be changing.
The Alliance for Audited Media (AAM) was previously known as the Audit Bureau of Circulation, but it has changed with the times and now also audits digital media.
It recently launched, with the support of the Association of National Advertisers and its member agencies, a third-party audit program for digital publishers as a key step in the evolving fight against digital advertising fraud. The AAM Digital Publisher Audit focuses on verifying publishers' traffic sources by analyzing their business operations, traffic sourcing policies and monitoring website traffic.
Last year, IPG's Mediabrands unit released its "Media Responsibility Audit," which requests that publisher complete a survey of over 200 questions that span Mediabrands' "Media Responsibility Principles." Erica Kokiw, VP of digital for UM Canada, says that in addition to things like responsible data collection, not promoting hate speech and protecting people from harm, the principles also include media transparency and accountability, covered in the survey.
"This audit has proven instrumental in helping publishers working at a global level to identify gaps in policy and improve audited platforms while elevating industry benchmarks," she says.