Corus revenue down in Q1, but advertising rebound continues
The media company also said it now has 400,000 paying subscribers across digital offerings.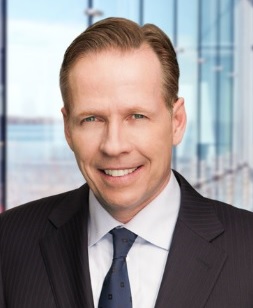 Corus Entertainment's overall revenue fell 10% to $420.4 million in Q1 2021, but the media company says there is cause for optimism as its advertising revenue continues to inch back towards pre-pandemic levels.
In its TV segment, revenue was down 9% to $392.1 million, from $430 million the year prior. Within that, TV ad revenue was down 14%, however Corus says this represents "sequential improvement" from year-over-year advertising declines of 31% and 25% in Q3 and Q4, respectively.
Meanwhile, its merchandising and distribution segment increased 11% to $23.6 million, while revenue derived from subscriptions was flat for the quarter.
On the radio side, revenue was down 26% to $28.3 million, from $37.9 million a year ago, though Corus noted that it is also seeing ad revenue begin to trend in the right direction after the onset of the pandemic ushered in steep declines.
During an investor call, Corus president and CEO Doug Murphy highlighted the continued growth of its StackTV OTT offering, which is delivered via Amazon Prime Video. According to Murphy, Corus now has more than 400,000 paying subscribers across StackTV and Nick+.
On the content side, Corus Studios has 19 new and returning series in the pipeline (around 200 episodes), while Nelvana has 14 series (around 180 episodes), including its first foray into live-action with The Hardy Boys, in the works for 2021.
While all quarters of the broadcasting community hope 2021 is a year of recovery, all are intently following the progress of Bill C-10, which, if passed, will introduce significant changes to the Broadcasting Act.
"We're pleased that the government is moving forward with amendments to the Broadcasting Act. Bill C-10 is a necessary first step toward regulatory reforms that are long overdue. Parliament must move quickly to pass the bill, and then provide additional policy guidance to the CRTC," said Murphy during an investor call.
Murphy added that he is hopeful upcoming changes to the regulatory framework will allow Corus to be more "surgical" in the terms of the types of programming it creates.
"We remain cautiously optimistic that the levelling of the playing field will benefit us in terms of reduced obligations, more flexibility, more incentives for us to do certain things that are on-strategy," he said. Murphy added that the potential amendments will create more "bespoke regulatory licensing between regulated actors like Corus and the Commission, as opposed to one-size-fits-all conditions of licence."
In terms of acquired programming, Murphy noted that he expects the next two quarters to be strong in terms of viewership due to the fact many U.S. network series, including Prodigal Son and 9-1-1, didn't premiere in the fall, and instead were pushed until the new year.