CES 2021: Invisible ads give way to 'first party technology'
Sarah Ivey explains why the new normal has also accelerated the need for brands to create new points for connection and learning.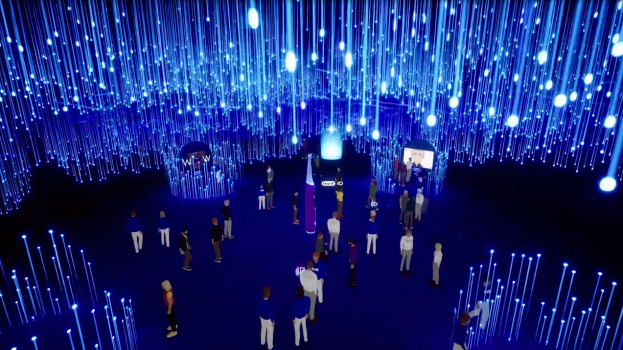 By Sarah Ivey
CES, like everything else, looks very different this year compared to the last three I've acted as a tour guide for.
It's entirely virtual, experiences are in a home office, demos are virtually impossible, and I feel like I've been trapped in corporate presentations all day. Oh wait, I have.
But I think that's the point. If we're really going to understand how technology will shape our lives, this is exactly the right way to experience CES – through the lens of our new normal.
We're all experiencing the outside world, new technology and brands mostly remotely and mostly entirely at our own convenience.
Where are all the ad opportunities? This is always an exercise I undertake at CES, which admittedly is about consumer technology and physical gadgets. That said, CES 2021 burgeons with opportunities to advertise: everything has a screen, an app, is connected to Alexa, Google, Siri, and is always one step removed from advertising.
To give you some examples, car telematics are getting more and more impressive with the massive MBUX Hyperscreen unveiled by Mercedes. When I say massive, its three merged displays stretches the length of the dash. It carries all the normal utilities – navigation, vehicle controls – but also delivers AI-driven suggestions and infotainment. It also looks super cool.
The surfaces within our kitchens are more connected and useful than ever. Samsung's Family Hub now features SmartThings Cooking, where the hub recipes drive shopping lists, online grocery orders, shows an onscreen tutorial to get you through the prep, and then synchronizes the cooking with all the smart Samsung appliances in your kitchen. Now if it only did the dishes.
And then there's the Infinity Game Table, a touchscreen table that digitizes board games, starting with some of Hasbro's most popular titles. No scrambling for cards, finding the dice – just power it up and play with friends and family near and far.
The opportunities for advertising to happen are almost infinite, but here's the snag: the opportunities for consumers to build for themselves an ad-free environment, now more than ever, are also infinite. We run the risk of ads being almost entirely invisible.
One of the giant marketing challenges of our time is discoverability. In our new normal, we are increasingly isolated from finding new things. Obviously, many of us are not out and about being challenged by new experiences, but in our homes, we're surrounded by apps, sites, experiences, appliances and wearables that are algorithmically inclined to give us more of what we like – and almost never something new.
How do advertisers break into this cocoon that technology is building around us? Well, I think the clue lies in thinking about media and advertising in a very different sense. We've spent the last decade thinking about first party data. I believe we need to reframe this as "first party technology."
For example, we've seen nearly all major packaged goods companies found their own accelerators and venture funds. One of the most active in this space is P&G's Living Labs (pictured above), one of my CES show favourites. This year, it's less about the products and more about the show itself – they've constructed a booth that is entirely virtual, complete with avatars, chat, video and demos.
That's a massive investment, sure, but what a great way to learn how to construct an environment that might be the way people actually try new things and learn about your product in the very near future. That's first party technology.
Few advertisers have the deep pockets of P&G, but the price of entry into first party technology has come down. App development is significantly less now, with many low- or no-code options. But more importantly, there are a lot of great innovations ripe for partnership. The Infinity Game Table is an independent innovation that partnered with Hasbro. There is literally no downside for Hasbro – they didn't have to front the development cost, they get great first party data, but crucially, they've made their brands discoverable and much more relevant for the times in which we live.
Is first party technology a "nice to have"? I would argue it's a necessity. Going into 2021, according to numerous stats trotted out at CES, the rate of innovation has accelerated two to three times across many industries. Ecommerce hit its 2025 projections last year. It literally is innovate or bust.
For those brands who invest, they stand a far greater chance of a discoverable role in consumers' lives. For brands who don't….well, who really wants to be invisible?
Sarah Ivey is the founder of Agents of Necessity.