Spotted! Goldfish gets big ads from tiny creatives
Spark Foundry and Zulu Alpha Kilo turn billboards into a fridge art gallery in phase two of the brand's "#FeedImagination" campaign.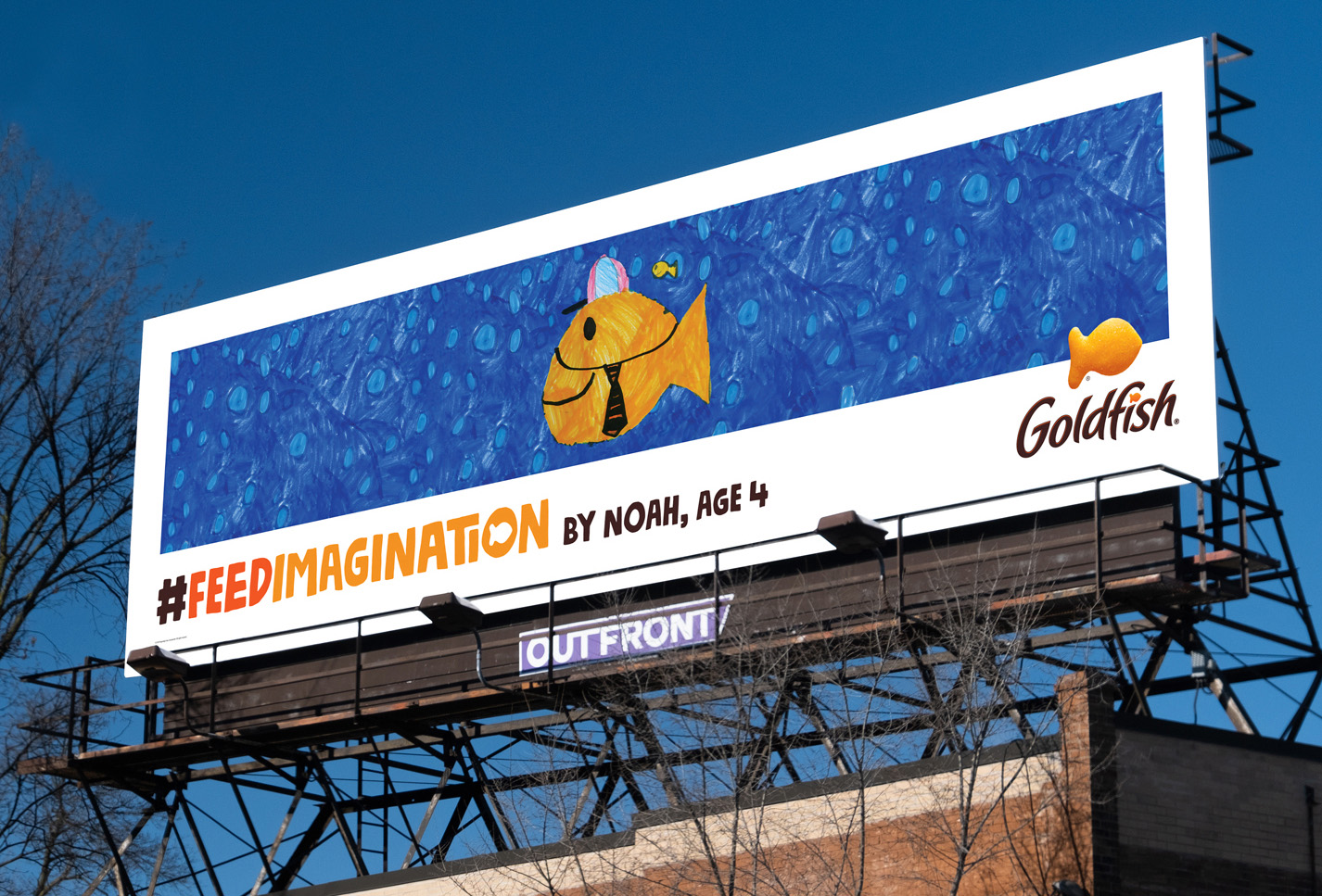 It's hard not to notice the eye-catching artwork on billboards and transit shelter posters Goldfish has deployed across the country as part of the second phase of its "#FeedImagination" campaign.
Which is all the more impressive when you consider that they came from art directors that aren't even old enough to drive.
The colourful work was all created by five kids, aged four to 11, each one showing what happens when they let their imaginations run wild. The OOH units are located in key markets across English Canada including Vancouver, Edmonton, Calgary and Toronto, and will be up until mid-February. Media planning and execution is being handled by Spark Foundry.
The national campaign is part of #FeedImagination, an advertising platform the Campbell's brand created last year with creative agency Zulu Alpha Kilo to encourage imagination in the minds of Canadian children – helped along by bringing their ideas to life in big ways. As part of the launch, Goldfish invited parents to submit their kids' artwork and stories so they would have an opportunity to show their work on a larger stage than their refrigerators.
In total, 11 kids will have their work shown off across Canada in some way. In addition to the five artists showing their work in OOH, the campaign includes storybooks written by young people, digital versions of which are available for download on the #FeedImagination hub and on the brand's Instagram channel as part of a social advertising push.  The Mars Agency is handling an in-store element, featuring an immersive augmented reality game inspired by one created in the campaign's first phase, which can be played by scanning a code on-pack.