What to expect from MasterChef Canada's five sponsors
A season based on returning competitors has a mix of new and old sponsors, including IKEA, San Pellegrino, Becel, Cracker Barrel and Miele.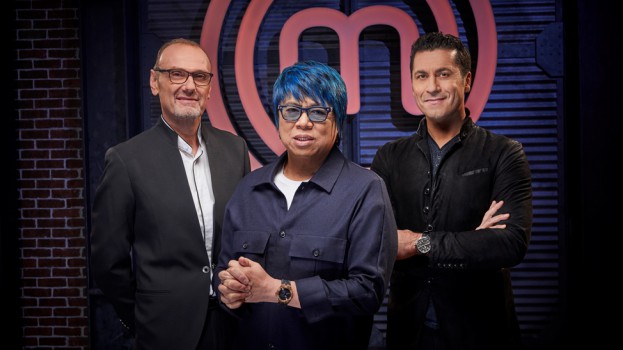 Former MasterChef Canada competitors who fell short in previous seasons are getting another shot to reign supreme during the cooking show's upcoming seventh season, premiering on CTV Feb. 14.
But behind the scenes, it'll be a mix of new and returning brands providing sponsorship and finding opportunities to promote important messages to a captive audience.
One of the prizes for the "Back to Win" season is a chef's culinary package provided by the show's major appliance sponsor, Miele.
Aside from Miele, Becel is also returning, and the show has also signed IKEA, San Pellegrino and Cracker Barrel Cheese as the new sponsors for this season.
IKEA will be sponsoring the MasterChef Canada pantry, which will use the retailer's storage products and signage. One of the challenges will also focus on sustainability – a big brand pillar for IKEA – and the show has the license to market the winning dish in select IKEA restaurants. The dish will also be integrated into The Marilyn Denis Show.
According to Santiago Arbelaez, head of integrated media at IKEA Canada, the kitchen is one of the places in consumers' homes where they can make the most positive impact on the environment.
"A crucial component of our sustainability platform over the last few years, is to find placements where we can illustrate through action the many ways Canadians can engage on everyday sustainable actions," he says, adding that the brand is interested in reaching consumers who want to be more environmentally active but need more information about small actions they can take. "MasterChef not only has a wide reach and a highly engaged audience, but they are the perfect vehicle to really show the versatility of our kitchen and food items and how they are enablers of sustainable living."
The season six finale of MasterChef Canada drew 1.45 million viewers, a top-five broadcast during a week when it was competing with the Toronto Raptors' 2019 playoff run. Past seasons of the show have ranked in the top-15 programs on Canadian television, and has appeal across key demographics.
In addition to placement in the pantry, Becel will have its brand integrated in a challenge based around plant-based meals, with the winning recipe later promoted on the brand's packs in-stores, as well as through digital and social platforms.
Becel is aiming to highlight its plant-based bricks, a SKU that more closely imitates butter and is made for baking. According to Shoshana Price, Becel's head of marketing, the brand has seen "many home cooks" switch from dairy butter to Becel's plant-based alternative since it launched last February – momentum it is hoping to continue as the trend of home baking has picked up during the pandemic.
"It's important to continue to build awareness, but at the same time, show the hardest-to-convince critics that if they love butter, they'll love this product," Price says. "MasterChef Canada competitors are known for their creativity, passion and culinary skills, so they're the perfect people to show off just how easy it is to make the swap from dairy butter."
San Pellegrino will also have product placement in the show's pantry, as well as a more prominent role in three of the season's challenges. The sponsorship comes with custom automated on-screen messages and billboard creative.
Cracker Barrel will have a series of branded videos inspired by moments between the top six competitors, and there will also be a 15-second recipe promos running in broadcast, digital, social and pre-roll.