Enthusiast brings on Samsung as sponsor across platforms
The Toronto esports company's growth has allowed it to offer deals integrated across digital, content, events and social channels.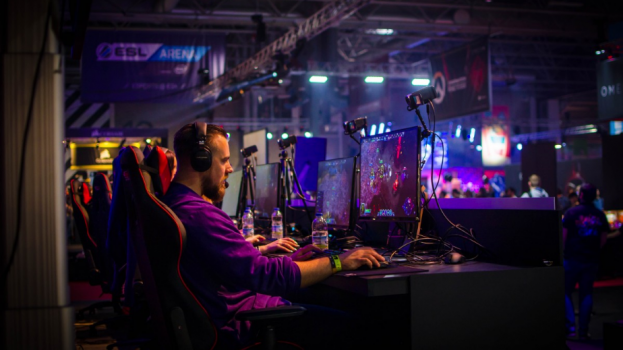 Toronto-based esports company Enthusiast has signed a multi-platform sponsorship agreement with Samsung that will bring the tech company's computing components and accessories to coveted Gen Z and millennial demographics.
The integrated sponsorship activation covers a breadth of different opportunities. It will involve product placement and promotional activity with esports team influencers and brand ambassadors, including during live streamed content and custom content integrations within certain Enthusiast online media and YouTube properties. Samsung will also sponsor Enthusiast's Luminosity Gaming teams, have logo placements on their jerseys and at various entertainment activations, run display ads across Enthusiast media channels and sponsor the 2021 Enthusiast Gaming Live Expo event.
Samsung Canada says that with online gaming continuing to grow, partnering with Enthusiast Gaming provides the company with an opportunity to interact with today's gaming generation – primarily comprised of millennials and Gen Z – while highlighting the latest innovations in gaming technology through a series of promotional activities that bring together innovations in things like computer parts, monitors and TVs with Enthusiast's roster of gaming influencers and ambassadors.
The Samsung partnership is also an extension of the working relationship that the gaming company has with the brand as it launched a new streaming channel on Samsung Smart TV Plus in the U.S. last fall. The deal also extends the Samsung brand to North America's esports audience – last year, the company partnered with South Korea's T1.
Enthusiast, which became one of North America's biggest gaming and esports platforms with last year's acquisition of Omnia Media, has attracted bigger brands as it and esports have grown. Last year's Pocket Gamer conference, for example, counted Microsoft and Facebook Gaming as sponsors, while Bell has previously sponsored EGLX. And while it still offers one-off opportunities, it tells MiC that these types of integrated multi-platform deals are part of its competitive advantage and extend across Enthusiast platforms.
Last year, for example, energy drink brand G Fuel signed a multi-year partnership with Luminosity Gaming – Enthusiast's esports division that owns and manages seven professional esports teams – that includes sponsorships, influencer engagement, event activations and media advertising. Also last year, Circle K renewed and expanded its sponsorship of Luminosity's Vancouver Titans team, with presence on jerseys, at fan activations and in-store.
Enthusiast's network reaches over 300 million gaming and esports enthusiasts each month. In addition to live-streamed esports and events, its business is comprised of talent and gaming influencers, as well as content spread through social media – such as the "Luminosity Plays" weekly Snapchat series – and YouTube channels, 1,000 of which were added in the Omnia deal and reach more than 50 million unique viewers a month. Its 100 gaming-related websites collectively generate 1.1 billion page views monthly.