Lamar makes Vancouver transit ads available programmatically
Over 75 screens and kiosks are now available through three different trading platforms.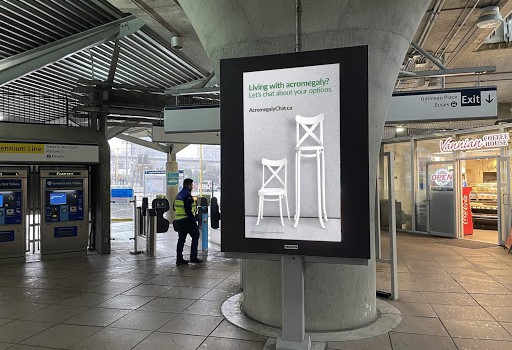 Lamar Advertising's digital transit inventory in Vancouver, which includes more than 75 digital screens and kiosks, can now be accessed through Broadsign, Hivestack and Vistar trading platforms.
Lamar operates digital inventory across several Vancouver train lines such as Canada Line, Skytrain Expo, Skytrain Millennium Line and West Coast Express. The company couldn't provide numbers for the entirety of the network, or how the pandemic has impacted ridership, but when looking just at Skytrain and Canada Line, had 468,000 riders a day, on average, pre-pandemic.
The company's inventory includes interactive way-finding kiosks, enabling transit riders to plan trips through touch screen, provided through a deal with iGotcha Media last year. The programmatic option is being offered on top of traditional buying options for the screens, which go back to non-programmatic digital ads when dormant. A spokesperson for Lamar saying the new option was added to open the inventory up to buyers and DSPs that might not otherwise purchase digital OOH, something it has seen since rolling out the option in the U.S. over the last eight years.
Lamar has its own local and national sales teams in Vancouver and Toronto that sells its digital ad inventory in Vancouver transit directly to clients, which will continue to do so in addition to taking on sales for the new programmatic offering.