Amid ad revenue gains, Facebook focuses on battling Apple
During a call about its Q4 results, the social media giant spoke up about iOS changes that are leading to uncertainty in the year ahead.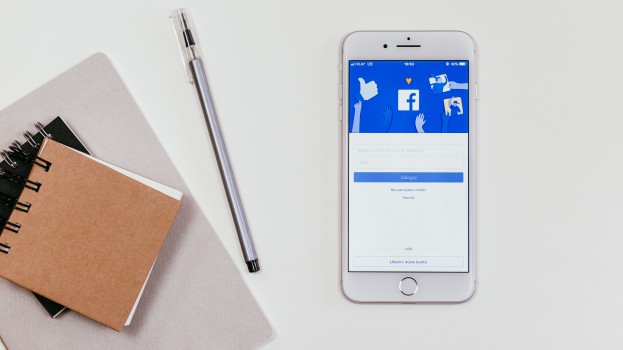 Ongoing advertiser shifts to digital and a strong holiday season pushed Facebook's ad revenue to impressive levels in Q4, but in a call with investors, executives were more focused on calling out Apple for pending changes that could severely impact that revenue in the future.
In its financial results for the quarter ending Dec. 31, released Wednesday after market close, Facebook reported a 33% year-over-year increase in revenue, with a 31% increase in ad revenue.
Facebook brought in $13.15 billion in advertising revenue in the U.S. and Canada alone, compared to around $10 billion in both the previous quarter and last year's Q4. Total revenue per user in the U.S. and Canada continued on an upward trend to $51.28.
The company reported 258 million monthly active users in the U.S. and Canada – continuing a trend of adding between one and three million users every quarter – but daily active users were actually down by roughly one million from the prior quarter to 195 million. That's after similar declines in the previous two quarters.
Despite the positive results in advertising revenue – which the company attributed to increased spending around the holiday season and brands continuing to shift more towards digital platforms – Facebook cautioned that the remainder of the year was uncertain.
This is largely due to looming changes to the way Facebook collects data and tracks users across the web. This is partially due to regulations like GDRP limiting cross-border data transfer, with more privacy regulation in markets including Canada on the horizon. But a main focus during an investor call was Apple.
Apple will soon roll out updates to iOS that focus on privacy, namely limiting the ability of apps to collect user data and track activity across the web without opting in and giving express permission. The company said yesterday that the changes would be implemented in "early spring."
CEO Mark Zuckerberg claimed during the call that Apple was not doing it to protect user privacy, but to strike a blow against competitors with messaging apps, where Facebook competes with its Messenger and WhatsApp products. A common refrain from Zuckerberg and other execs during the call was that the changes would hurt small businesses, which might not otherwise have access to targeting and measurement capabilities outside of Facebook.
Zuckerberg did not, however, mention Google or Mozilla, companies that – along with Apple – are leading a push to get rid of third-party cookies, which will also have a major impact on the ad targeting capabilities of Facebook and other companies.
Despite its continued vocal opposition to the changes, chief financial officer Dave Wehner said the company is preparing for users even outside of iOS to get a prompt to share their data, resulting in high opt-out rates that it has factored into its forecasts, which are predicting an "uncertain" year ahead.
Though it has begun to roll out backend features to help advertisers prepare for the coming changes, the company did not provide many new details about how it plans to tackle the update. CCO Sheryl Sandberg said the impact would be felt more by small businesses that advertise with Facebook, which are more reliant on targeting local audiences than big brands that can do big regional or national ad buys. Wehner said Facebook hopes to help businesses by providing more on-site conversion opportunities through Facebook's shops and click-to-messaging capabilities.