How buyers are approaching year two of the pandemic
Will the vaccine rollout impact media planning and buying in 2021?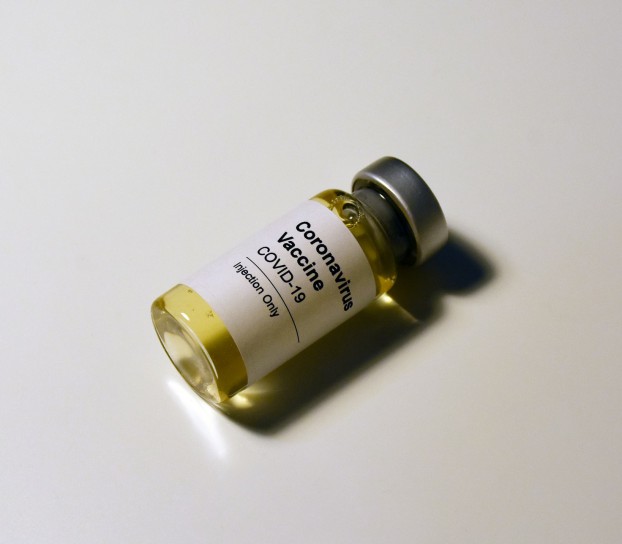 In 2020, because of lockdowns and area spikes in COVID infections, media planning for many brands became more localized and focused on the short-term. And it seems, even with a vaccine on the horizon, that trend may continue in 2021.
It's still early days of the vaccine rollout and the consensus seems to be that it will be a long, and likely bumpy path until a form of normalcy resumes. While there is a glimmer of hope that vaccine suppliers will be able to meet their overall Q1 delivery targets in full, it's expected that there will be ongoing delays and shortages as we enter Q2, and again in Q3, and Q4. The return to normal will take time.
Because it's still too early predict the impact of the vaccine rollout, Nicole Brown, president, investment at Dentsu Canada, believes the anticipation of a return to level spending patterns is more likely relevant for 2022 than 2021.
Brown says the industry is currently focused on "forecasting, planning, and optimizing for current and potential future lockdown situations based on the behavioural shifts, adaptations, and learnings from 2020″ – and that media planning has evolved to become "more proactive than reactive now that the risks/impact to clients and consumer behaviour have more clarity."
Scott Stewart, general manager at Glassroom agrees that the industry is far better prepared now from both a strategy and a business perspective. "Ten months ago, we were all reacting to an unprecedented situation that was cast on us very quickly and deeply affected every organization and client differently," he says. "Some clients were deeply affected by the first phase, and some even flourished; but the only constant we saw for the first six months was that each situation was radically different from the next and we had no idea what was in store for us beyond a few weeks of foresight."
Coming out of 2020, Stewart thinks the industry (both leaders and organizations) has become a lot more comfortable in dealing with uncertainty, which has allowed for better scenario planning.
"The biggest challenge for planners this year will obviously be understanding the full impact of COVID on the Canadian media ecosystem; both from a consumption and a delivery perspective," adds Stewart. "If 2020 has taught us anything, it is that we now need to be able to move at a rapid-fire pace and have the agility to take calculated risks where we need to."
It will take a while for place-based OOH and live events to recover, so it's a wait-and-see situation, says Nileen Ventura, Horizon Media's VP channel insights and discovery. "All other media channels have proven to hold their ground as at-home lifestyle has evolved. Media planning should look at opportunities to expand channel mix to at-home media like gaming, OTT, and voice search, to name a few," she adds.
In many ways the coming vaccine merely heightens the flexibility required around traditional planning variables, including timing, location, availability of content (such as live sports and scripted programming), competitive context, as well as consumers' continued reliance and preference for ecommerce.
"The buzzword is still flexibility," says Jenny Croswell, SVP activation and trading at Horizon Media. "Advertisers and agencies continue to invest but we require assurance that partners will work with us to build unique solutions while stability returns to the marketplace. Scenario planning is ongoing; similar to the first phase of COVID but now we have the advantage of knowing anything could happen."
Under normal circumstances, planners can rely on research, data, and historical performance to inform strategy and create shared understanding with clients, says Kris Davis, SVP, client business partner at Media Experts. "But due to the nature of these unprecedented times, we don't have the luxury of grounding everything in solid data."
Data continues to be essential, but it also needs to be augmented with intuition and vision, adds Davis. Gut instincts provide a better pulse on consumer emotions, while a deeper cultural understanding is also required to create successful campaigns, he says. "Planner judgment and intuition has never been more crucial than it is right now. There has been a dramatic increase in driving business decisions based on instinct and feeling."
Furthermore, Davis says, "as the vaccine begins to scale and people venture out again, we are anticipating a split in consumer expectations around brand interactions – with individuals at certain times expecting a seamless, touchless user experience, while at other times they may be looking for brand experiences that are more fun, immersive, and engaging."
"There have been countless changes to our behaviours as a result of lockdowns and forced stays-at-home, and that's going to take time to normalize," adds Kevin Kivi, Horizon's general manager. "The other question that nobody seems to be talking about is 'What about a wave three?' Is it possible we get a third wave before mass inoculations have occurred? That could be a reality that we may need to face if supply issues remain unpredictable, and that will have its own set of challenges and consequences – sure it's a bit of a ways out, but something we should we consider."