Indigo made a podcast to reach a younger, wellness-minded audience
Well Said will also promote the retailer's growing wellness assortment through a "Shop This Episode" feature.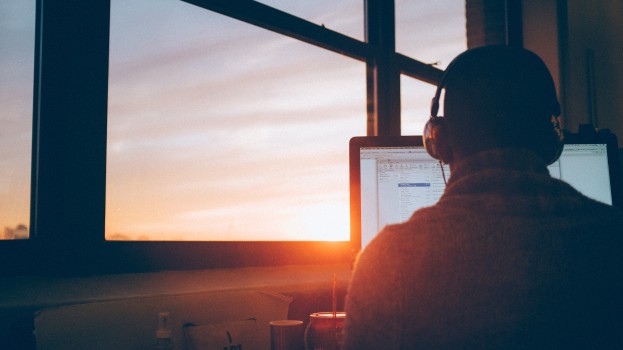 Indigo is doubling down on its marketing investment in the wellness category, with the recent launch of its branded podcast, Well Said.
Debuted on Jan. 27, Well Said is a weekly podcast hosted by Indigo CEO Heather Reisman and journalist Shivani Persad about the art and science of living well. For instance, in its inaugural episode, the podcast featured neurosurgeon and CNN reporter Dr. Sanjay Gupta for a discussion about brain health and his new book, Keep Sharp: Build a Better Brain at Any Age.
Well Said builds off Indigo's recent wellness push around its "Feel Good" campaign, which highlighted items that can be found at the brand's new Wellness Shop – items such as Alo yoga fitness gear, Casper sleep products and the Oura sleep and fitness tracker.
Its launch comes as Canadians' mental and physical health have taken a toll due to the stresses and anxieties associated with COVID-19, especially during the persisting second wave.
Although not explicitly stated, Indigo is using the podcast as an opportunity to offer its own solutions to health and wellness-related issues via discussions about sleeping better, cultivating calm and living more sustainably.
"This all-new podcast will connect listeners to the trusted voices in wellness to support them on their journey to living with purpose and intention. It's a great new resource and companion to the books and lifestyle products in our expanded wellness shop," says Alison Lawler-Dean, VP of marketing and communications at Indigo.
For instance, on the webpage of the podcast's first episode, Indigo has a "Shop This Episode" product carousel featuring not only Gupta's books, but also gratitude journals and wellness weighted blankets – both connected to brain health. This is intended to drive conversion and sale.
"Podcasts result in an increase in brand awareness, consideration, brand favourability and purchase intent," Lawler-Dean says. "We have such a strong author and expert network to share important big ideas, so we want to tap into this wealth of information and share it in an accessible way for our customers."
She notes that younger listeners are the primary target of the podcast as the brand looks to build out its online business and Wellness Shop. "This is a medium they have adopted to discover new ideas," she says. Research also shows there's an opportunity for Indigo to leverage the medium to drive online sales.
More than 11 million Canadians listened to podcasts in 2020, with more than eight million having listened at least once a month, according to research from The Podcast Exchange. Nearly half of monthly podcast listeners (47%) are in the "hard-to-reach" 18-34 demographic. These listeners are 59% more likely than the average Canadian adult to have a University-level education and 34% more likely to have an annual household income of $100,000 or more.
"We know that people are listening to podcasts more and more, and are taking to audio sources to get their information, especially those who are on the go," Lawler-Dean says. "Podcasts allow us to reach niche audiences with our messages and grow deeper relationships.​ They're a uniquely sticky, immersive medium that can be produced quickly and simply, and most podcasts are completed once listeners begin playing them. This reflects both the way audio is consumed, which is often while doing something else with your hands, like exercising, driving or housework, but it's also about the nature of the content itself."
Indigo has promoted the Well Said podcast via its own Twitter and Instagram channels.