Bell Media consolidates in-house prodcos amid more layoffs
The new wave of layoffs continues as the company reports a 14.5% decrease in revenue year-over-year.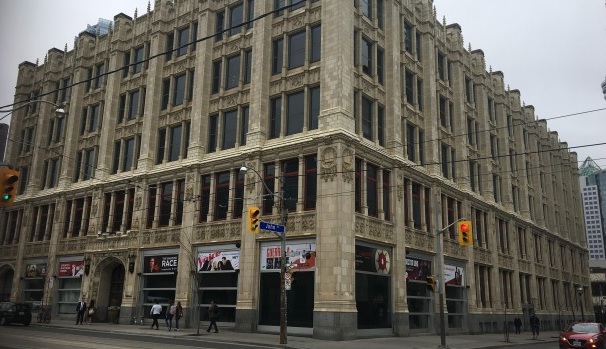 Discovery Canada in-house production company Exploration Production Inc. (EPI) has been folded into Bell Media Studios as layoffs continued across the companies divisions on Thursday.
The consolidation news was internally announced in a letter from Karine Moses – who was promoted to SVP, content development and news last month – addressed to Bell Media's "valued production partners," obtained by Media in Canada sister-site Playback Daily.
"As part of our production program moving forward, Discovery Canada's in-house production company, Exploration Production Inc. (EPI), is consolidating with Bell Media Studios," read the letter. "Led by experienced and respected industry leaders Justin Stockman, Pat DiVittorio, Suzane Landry and Dave Daigle, our teams will work hand in hand with you to build on Bell Media's track record of top-notch programming in English and French, with a focus on ground-breaking new content and the development of our quality in-house productions."
The in-house unit produced original Discovery Canada programming such as Daily Planet, Disasters at Sea and Mighty Trains (pictured). Bell Media has not returned a request for comment on how many positions are impacted by the consolidation.
The news comes as layoffs that began in the executive ranks at the beginning of January have trickled down to Bell Media's various departments and newsrooms across Canada.
On Thursday, it was revealed that layoffs were coming to CTV offices in Ottawa, Windsor, London, Barrie, Winnipeg and Saskatoon. TSN's Dan O'Toole, of Jay & Dan, was among the cuts at Bell's sports network, along with the show's head writer. CTV will also be closing two offices in Atlantic Canada, though staff would stay on and work remotely.
A spokeperson for Bell told MiC that Bell Media is finalizing its structure to move forward with an investment-focused "refreshed media strategy."
Parent company BCE president CEO Mirko Bibic did not address the layoffs in a quarterly call with investors on Thursday to discuss the parent company's year-end revenue for fiscal 2020.
Bell Media reported an operating revenue of $791 million in Q4, a decrease of 10% from Q4 2019; overall revenue in fiscal 2020 came to $2.75 billion, a 14.5% decrease from the $3.22 billion reported for 2019. The decrease was due to reduced customer spending across its TV, radio, digital and out-of-home platforms and the pandemic's impact on live televised sporting events, according to the report.
Crave saw an uptick in subscribers at 2.8 million, an 8% increase from fiscal 2019, but BCE said overall Bell Media subscriber revenue was lower "due to the timing of certain contract renewals with Canadian TV distributors."
A version of this story first appeared on Playback