How brands are making the most of the Super Bowl
Some brands are opting out, with others opting in for the first time. How are they all standing apart?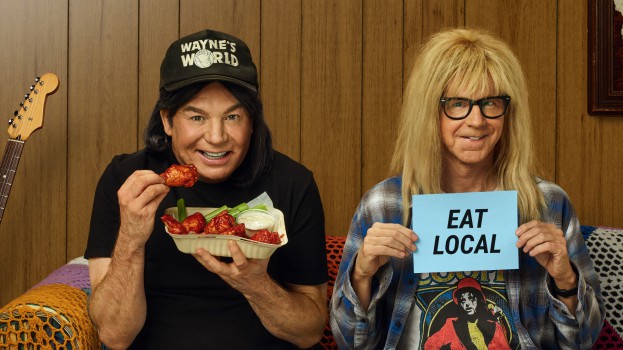 The value of a Super Bowl media buy, perceived or otherwise, isn't the only question brands and media buyers are asking themselves this year. The other question is how.
How do brands stand out if they opt-out of a Super Bowl buy? How do they pivot if the investment isn't in the cards? How do brands make the buy fit into their budget? How do they make the most of the opportunity?
Molson Coors actively opted out of the Super Bowl this year, preferring instead to try and stand out with their Super-Bowl-adjacent "Big Game Commercial of Your Dreams."
"We have not taken the 'traditional ad buy' approach," Jessica Vieira-Teixeira, manager, brand public relations at Molson Coors tells MiC, preferring to stick to its bigger strategy and focus on engagement opportunities. "Disruptive ideas are the key to capitalizing on the event even if you can't participate in the game itself," she adds. "The game is the tentpole moment for so many advertisers, which can lead to a lot of clutter and noise. It feels like everyone is shouting versus having a conversation. We wanted to spark conversation, pull more than we push."
"We are supporting and amplifying the campaign with a small investment here in Canada through video and social," says Cindy Goulart, director, growth and marketing at Wavemaker, the media AOR for Molson Coors in Canada. "Canada receives quite a bit of media spill from the U.S., leading up to and during the Super Bowl."
More specifically, the brand is running paid social on Instagram and Facebook, as well as OLV on YouTube. "The media buys started last week and run until the big game day," Vieira-Teixeira says.
From the broadcaster's perspective, there has been some doubt about whether or not the Super Bowl would be as big of an ad draw as it has been in past years – while audiences for sports have remained strong during the pandemic, the high price tag might not fit in with marketing budgets that have been reigned. In the U.S., a number of big advertisers – including Budweiser and Coca-Cola – have opted to divert their Super Bowl spending to other efforts.
Bell Media, for its part, reports that demand has been strong around the Super Bowl this year, and according to a Feb. 7 press release, the network has sold out its advertising inventory. It has noted, however, that it is working to "unlock additional opportunities for last minute advertisers to be involved in the big game."
And when big brands step back, it makes room for others to step in. Marie-Christine Simard, Cossette Media's VP of activations, could not speak directly to any client plans, but analyzing the confirmed spend reveals many new players in the space, especially from brands in sectors that have not been hit by COVID, such as the food delivery sector or streaming services.
Uber Eats has ordered up its first Super Bowl media buy to launch its "Eat Local Relief Effort," a five-month, $7 million plan designed to support independently-owned restaurants.
While the initiative spans North America (with one creative spot being used in both markets), there is a Canadian-specific component with Uber Eats partnering with Restaurants Canada to distribute $1 million in grants for local restaurants across the country.
This past Saturday, Wayne's World's Mike Myers and Dana Carvey reunited to reprise their roles as Wayne and Garth on Saturday Night Live to tease audiences with the campaign (Mediacom points to statistics from WARC indicating brands that launch before Sunday's game earn 2.2 times more views).
"This is an opportunity to drive awareness during one of the biggest home delivery days of the year," says Jodi Peacock, SVP at Mediacom Canada, Uber's media agency. "In any year," she adds, "but especially during a pandemic."
Unlike some first-time advertisers that made a late pivot to the big game this year, Uber Eats targeted a Super Bowl spend early on, building the investment into its overall Q1 plan as the launchpad for the brand's 2021 campaign.
In order to maintain the momentum gained from its first Super Bowl investment, Uber Eats will continue the campaign across multiple channels throughout Q1, including TV, OOH, online video and paid social.
Some brands in Canada, like Ricola, were able to get a buy in later in the game. As a result, they didn't have the budget or time to develop new creative, opting instead to use what had been working well already, and providing new messaging and context around the Super Bowl timing through social media.
But ideally, that's a strategy Peacock would avoid. "I would hesitate to recommend a Super Bowl buy to my clients who don't plan on creating a custom spot or at least using a spot that tests really high from a creative performance standpoint," she says. "Premium placements call for premium advertising content to make the ROI on the media cost make sense."
Regardless of the creative, though, Peacock recommends putting effort into cross-platform campaign support, like they are with the Uber Eats campaign. "In 2021, it would be crazy to create a custom TV spot in a silo without enhancing the message with exciting and interactive content that lives across digital and social touch points."
"I don't think there is a wrong approach," says Alexandra Panousis, CEO of Dentsu Media. "You just need to be strategic about the why. I suspect this year we will see a range of creative from important and thoughtful, to brands that want to share some levity. I suspect that commercial engagement might be up. People are home, what else is there to do? It will be interesting to see how the ratings play out."