What's on the horizon for Twitter Spaces and Clubhouse?
Even though traditional ad buying has not yet come to the live audio chat platforms, media buyers see the potential.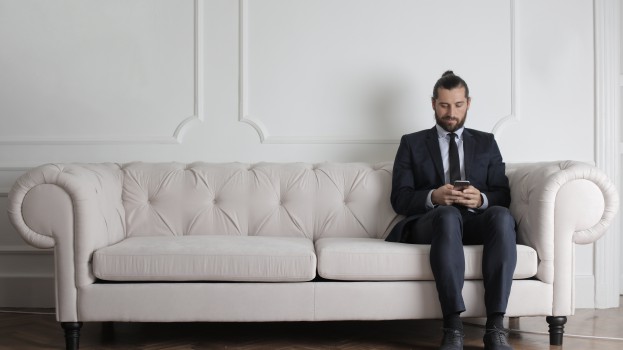 Live audio chat platform Clubhouse is continuing to build on its reported six-million-strong, invite-only user base, who is using the platform to host and listen to conversations with the likes of "thought leaders" and celebrities.
But last week, Twitter began rolling out its test of Spaces, a rival audio-only chat room feature that forgoes exclusivity in favour of a large established audience, while also toying with the idea of creator tipping and rewards.
This leaves media buyers to speculate what advertising opportunities lie in wait for what could be the next big platform trend in social – including what one will offer over the other.
"It feels like [Clubhouse] is going to be moving in either a subscription or pay-for-content," Alex Panousis, CEO of Dentsu Media, tells Media in Canada.
Given Twitter's business model, Panousis suspects Spaces will potentially be ad-based, though it's not a given, as Twitter's recent investments have been geared less towards ad products and more towards helping users find more ways to engage and monetize audiences. Last month, it acquired Revue, a newsletter publishing platform that competes with Substack; as of now, it is not yet ad-based, instead giving writers the opportunity to offer paid subscriptions.
But Panousis says advertising on Twitter spaces could potentially work, even if it isn't directly tied to its existing ad platform. "Sponsored content could give advertisers a platform to voice their position on a number of topics," she says, adding that "audio has been a fast ramp, and we're going to be seeing much more." She is not only referring to Clubhouse and Twitter Spaces, but the continued popularity of podcasts, and music streaming services like Stingray Music.
But more importantly, regardless of the monetization model, she sees potential for brands to engage with audiences effectively across live audio. The authenticity of the storytelling and the opportunity to actually interact with the platform's exclusive audience has "media planners watching with keen interest," she says.
What Twitter seems primed to offer over Clubhouse is audience size, providing established reach that an upstart platform based around exclusivity can't provide. But Brock Leeson, VP digital at Jungle Media, tells MiC that from his perspective, both platforms represent a logical extension of a digital audio strategy. "If you have campaigns in podcasts, and you're running podcast ads, or you're extending your radio buy through something like Spotify, and streaming audio platforms, Clubhouse or Spaces should have great potential."
Leeson appears to be in a wait-and-see mode, but he acknowledges that there is an advantage to being the first-mover on the platform. "I would expect to see a major event in the coming months, sponsored by somebody, or they could run an event 'brought to you by' someone. And at Jungle, that's what we'll be watching for."
More specifically, they're assessing what clients they have, and how they could take advantage of being one of the first, or earliest, to market, "and then it's all about targeting and being part of a more traditional brand campaign," he says, in terms of identifying what ad products will be available and how they will be able to target audiences through them.
Regardless of how one might reach the audience, the most exciting part for Leeson is the opportunity for engagement. The power of these two platforms is the live component, he says. "And when someone steps up and cracks that format that we'll all love to tune into live," that's when advertisers will charge in.
On the flip side, Brian Ashworth, head of search and social for Mediacom, tells MiC that he hasn't seen a lot of obvious opportunities when it comes to Clubhouse and Twitter Spaces, due to the lack of ad buying.
The key for him, his organization and their clients, Ashworth emphasizes, is "ensuring we're playing in a brand-safe environment," specifically referring to community guidelines and moderation implications for both Clubhouse and Spaces. While both have clear guidelines and an ability to report improper behaviour, the live nature of both platforms presents what could be characterized as an unsafe environment for a brand to test the waters.
Twitter is no stranger to brand safety and content moderation issues. But during its rise, Clubhouse has faced its own criticism for fostering an environment where misogyny, hate speech and harassment can flourish – the fact that many of its early users are based in insular communities like the tech industry has resulted in what some see as their "boys club" mentalities extending to a new arena.