How rising COVID cases have impacted travel patterns: report
The latest data from COMMB shows how daily numbers and local lockdowns have changed the frequency people across Canada have left their homes.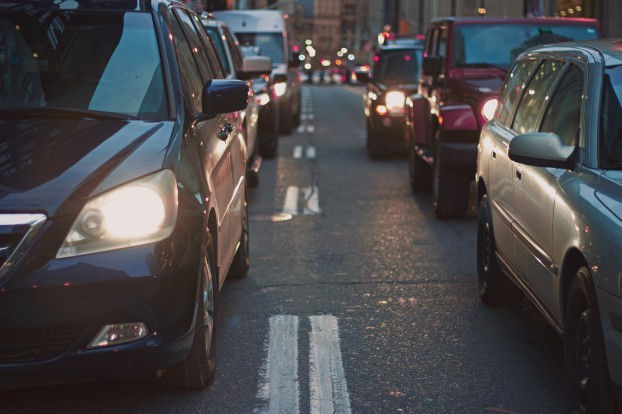 New data from the Canadian Out of Home Marketing and Measurement Bureau (COMMB) shows how Canadian travel patterns changed alongside COVID-19 case counts and public safety restrictions, giving a suggestion of how foot and car traffic could be impacted by future changes in daily case counts and new waves of the pandemic.
COMMB compiled the special report based on data from its members, Apple, Google and other publicly-sourced information over the course of 2020 and into Jan. 2021. It used the first nine weeks of 2020 as its pre-pandemic baseline.
In Q2, COMMB plans to begin releasing more robust insights more frequently, including data on variances based on product, road type, and outdoor vs. place-based variance. It will cover the top 10 markets in Canada (Toronto, Montreal, Vancouver, Calgary, Edmonton, Quebec, Ottawa-Gatineau, St. Catharines-Niagara, Winnipeg and Hamilton) as well as seven regional markets (Grand Falls-Windsor, Greater Sudbury, Kentville, North Bay, Sault Ste. Marie, St. John's and Timmins).
Toronto and Ottawa had nearly identical declines through the second half of last year, reflecting similar municipal and provincial restrictions: travel was down by 19% and 20%, respectively, in the fall, decreasing by roughly the same rate in both regions as case counts went back up until it was down by 45% in both regions in January. Though travel in Montreal was actually up 1% through September, it also began seeing similar declines as case counts and restrictions were implemented in Quebec as well.
In Halifax, where case counts have been much lower than its non-Atlantic counterpart cities, travel was down by only 28% in December, and actually recovered slightly in January, down by only 21%.
In Western Canada, while travel is significantly down, there has been relatively little change over the different periods COMMB broke out. In Vancouver, the decline has stayed between 28% and 30% since November. Travel was down by 27% in Calgary and 26% Edmonton in November, before jumping slightly to 37% and 35% declines in December and staying there.
COMMB suggests the lower level of variance is a result of lower cases of COVID-19 and more lenient public safety, allowing consumers to return to a more normal day-to-day travel pattern.
It is hard to say for sure whether Canadians are travelling less entirely out of caution, and if these declines would have been seen in the absence of public lockdown measures. However, combining data from all seven markets – which covers a range of different public health and safety restrictions – there does seem to be a correlation between the number of new cases and travel patterns. In the summer, as case counts began to drop, travel across Canada began to reach normal levels, hitting 98% in August.
In either case, COMMB says this positive pattern is something it will be monitoring in the coming months as the industry maneuvers the remainder of the second wave of COVID-19 cases and altered travel behaviour.