Sportsnet and Canada Basketball partner beyond the broadcast
New events and original content creation will shine a brighter light on basketball in Canada.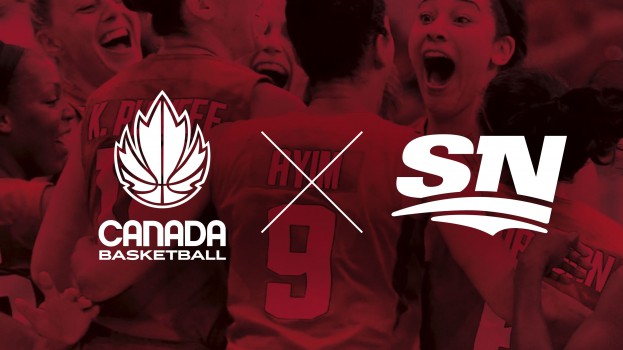 Sportsnet and Canada Basketball have teamed up for a partnership, not just to create original content, but to build engagement and event initiatives beyond the traditional broadcast experience across the country.
The multi-year partnership is being built around several new national and international men's and women's basketball events in Canada, including the inaugural U22 international tournaments, beginning in 2022.
Canada Basketball will manage the 2022 event series format and team qualification, with Sportsnet as the exclusive broadcaster on all national channels and streaming services. Neither Sportsnet, nor Canada Basketball were able to comment on the expected audience for the tournaments, or opportunities to bring on additional sponsors within the partnership. However, the tournament event series alone likely presents a number of opportunities for brands to connect with sports-loving audiences, and Glen Grunwald, president and CEO of Canada Basketball, said the partnership "is a tremendous opportunity" to bring its players and teams to a bigger national audience.
Outside of the event series broadcasts, Sportsnet and Canada Basketball are developing original content across the network's media platforms to shine a light on basketball in this country. The content will feature insider access to men's and women's national team training and development camps; athlete-driven segments supported by social media takeovers and engagement; features highlighting the trends, stories and influencers at the intersection of basketball with the Canadian music, art and culture scenes; training and education videos featuring Team Canada personnel; along with real-time coverage and behind-the-scenes programming.
The partnership with Canada Basketball, alongside Sportsnet's "long-term collaboration with the Toronto Raptors and the NBA, plus our growing connection with the WNBA," gives the broadcaster a lock on Canadian basketball content, Bart Yabsley, president of Sportsnet says in yesterday's release.
"It's rare to find a partnership opportunity where two parties share common objectives and can work together to create something from the ground up, Yabsley tells MiC. "In this partnership with Canada Basketball, we will build properties together to increase the profile of an already rapidly growing sport that has clearly captured the interest of the entire country. It will also allow fans to get to know and engage directly with the members of the women's and men's national teams during our live event production and with the help of our content creators across all Sportsnet platforms."