ICYMI: Sportsnet expands WWE programming
Plus, Waze expands its ad tools and John Hinds retires from News Media Canada.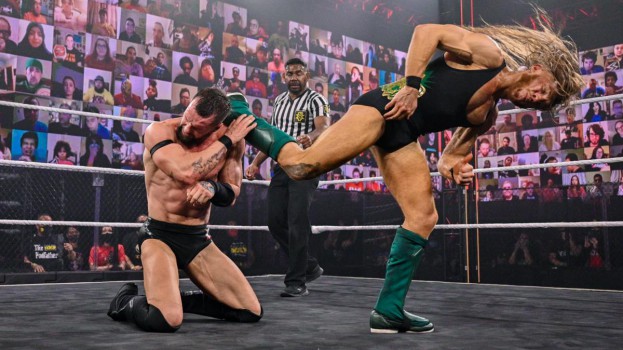 Sportsnet goes live with NXT
Sportsnet has expanded its agreement with WWE to air live broadcasts of weekly pro wrestling show NXT. NXT, which focuses on "up-and-coming" wrestlers and serves as a development territory for WWE's next generation of stars, will air live on Sportsnet 360, as well as OTT service SN Now.
The show is part of a roster of professional wrestling content that has aired on Sportsnet since Rogers signed a 10-year deal with WWE in 2014. WWE's two flagship shows, Monday Night Raw and Friday Night Smackdown, also air on Sportsnet 360, with Rogers distributing WWE Network as a linear channel and on-demand source for the company's shows and events.
The new agreement will have the show broadcast live to Canadian audiences at the same time as it airs in the U.S. Sportsnet 360 began broadcasting NXT in 2019, with a one-hour, taped version of the typically two-hour show airing on Fridays, with the full version available on-demand through WWE Network on Thursdays, the day after it aired live in the U.S.
News Media Canada's CEO to retire
John Hinds, who has been president and CEO of News Media Canada since 2008, is preparing to retire after the organization's annual general meeting on May 5.
Hinds has overseen two name changes at the organization, first bringing The Canadian Newspaper Association and Canadian Community Newspapers Association under the singular Newspapers Canada banner in 2011, and then changing its name again to News Media Canada in 2016, reflecting the industry's diversification and losing its strict reliance on print.
Prior to joining News Media Canada, Hinds worked as a lawyer in private practice and also a public affairs consultant and political assistant to several government ministers. That work is what first brought Hinds to the news industry, having begun advocating for and representing newspapers in the mid-2000s.
Waze offers more ad features to SMBs
Maps and navigation app Waze has added several new tools to Ad Starter, its self-serve platform for small business advertising.
The updates include adding Arrows and Takeovers to its available ad formats (joining existing Pin and Search formats), more location-based targeting criteria, goal-specific calls to action, push notification reminders and the ability to run seasonal or limited-time campaigns. The company has also introduced features to let businesses manage their budget, showing estimated campaign reach and providing a recommended budget that dynamically incorporates locations and other campaign details, based on a total or monthly campaign budget setting.