Spend Trends: From glossy mags to immersive ads
Compared to their global counterparts, Canadian beauty and personal luxury (a category that's been slow to adopt digital media) are pivoting rapidly online.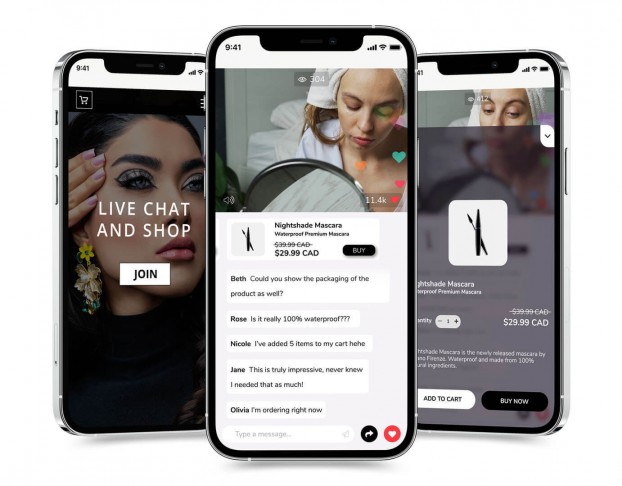 Beauty, like many other categories, has felt the impact of social distancing and lockdowns over the past year. To stay connected to homebound consumers, brands have either had to pivot toward, or accelerate their digital media investments.
While new statistics from Zenith's global Business Intelligence – Beauty and Personal Luxury report suggests the category has been slower than others on digital uptake, in 2020 "Canadian beauty brands adapted to digital communication more rapidly than the average brand across our 11 markets," says Jonathan Barnard, Zenith's head of forecasting and director of global intelligence. "Forty-seven percent of beauty advertising was digital in Canada, compared to 34% in the average market."
Traditionally, legacy beauty and personal luxury brands tended to purchase ad space in higher-cost media channels like TV and magazines – premium channels attributed with significant brand exposure and impact. The category is a "laggard, if you like, when it comes to ecommerce penetration and investment in digital," says Ben Lukawski, chief global strategy officer at Zenith.
Pre-pandemic, digital seemed more like a spray and pray strategy, and premium beauty companies didn't want to run the risk of appearing next to something that could potentially damage their brands, Lukawski explains. COVID-19 changed the game completely. Now, premium placement has been trumped by the breadth of exposure, data collection, and nimbleness digital channels provide.
There are exceptions to the rule, however. Some legacy brands, like L'Oreal, have been investing in technology and building a digital foundation for the past seven years, says Samantha Daude, CMO of L'Oreal Canada, adding that before the pandemic hit, the brand projected its ecommerce sales would reach 20%. By the end of the year, online sales were tracking closer to 27% as a result of the crisis, she says.
Global beauty company Shiseido has also been making strides in recent years. "Our digital transformation and journey started in around 2018," says Leah Thelen, VP and head of digital shared services for Shiseido, adding that COVID-19 has accelerated the process.
Thelen says the pandemic triggered increased investment in resources to support its online retailer partnerships, as well as accelerating the launch of new brand websites, such as a dedicated channel for its Laura Mercier brand, which launched last week. Outside of that, Thelen says the pandemic caused the company to "fast-track some projects like virtual consultations," along with launching new payment technology to facilitate instalment payments.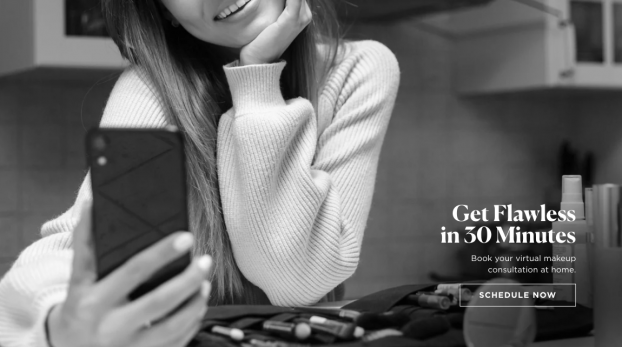 From a media spend perspective, Shiseido shifted investment from top-of-the-funnel, awareness building to mid- and lower-funnel tactics with the help of iProspect/Dentsu. "[Advertising is now in channels] where we have more control over the audience we're targeting. When budgets get tight, ROI becomes incredibly important, so being able to invest more in media we can control and see the returns has been a higher priority for us," Thelen says.
"We have been protecting media," she adds. "The more we put those dollars towards measurable tactics, the easier it is for me to protect those dollars."
As a result, Rachel Banks, VP digital and performance at iProspect says Shiseido has been focusing more on social and branded search, adding that beauty brands in general are increasingly asking for end-to-end planning.
The biggest problem, says Banks, is the sheer volume of brands advertising in market now. "There's a lot of media running at the same time. If you're thinking about targeting audiences, you can't just target beauty or makeup enthusiasts, because you'd be competing against each other." So, from a planning perspective, Banks says the strategy has been to create much more specific audience segments for each brand and build a longer customer journey around a brand's core values.
Gaining an edge and maximizing ad spend has been pivotal during COVID-19, but with the prospect of a cookie-less environment, first-party data collection has also become more important for brands.
That's one reason why L'Oreal has been testing live-stream commerce through Montreal-based Livescale for the last two years. The branded live shopping solution offers companies the opportunity to capture first-party data, with its platform being integrated directly with a brand's ecommerce site, according to Geoffroy Robin, partner and CMO/CSO of Livescale, adding that the platform saw a 200% increase in live events from 2019 to 2020.
"In the comfort of your own home, you can choose to discover a new product, a new look. You can learn how to use it. It's like a master class on the product itself, and then you can buy it," says Daude. She adds that being able to educate consumers about products, and facilitate a better two-way engagement through livestreaming, is what ultimately drives conversion. According to Robin, a typical Livescale activation results in conversions two-to-five times better than that of a traditional ecommerce visit, along with fewer cart abandonments. "So anywhere between a 5% and a 30% conversion rate on average."
Livestreaming adds to L'Oreal's investments in other digital tech, such as AR when it acquired Toronto-based shop ModiFace in 2018. It has since implemented the technology (which allows consumers to test shades of lipstick, eyeliner or eye shadow by using the front-facing cameras on their mobile device) on platforms like Amazon in June 2020, as well as on Shoppers Drug Mart's website last October.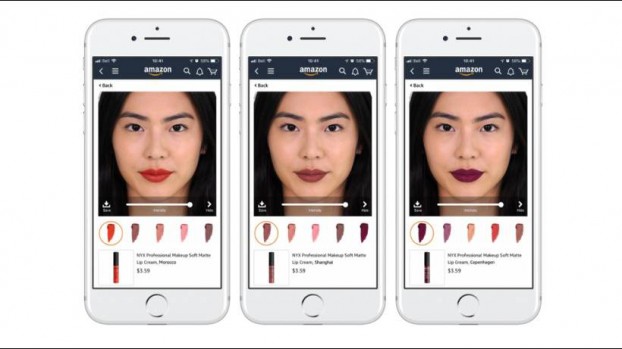 "Beauty isn't about finding the best product, it's about finding the product that suits your needs the best," says Daude, "which is why beauty and digital are a perfect match."
For MAV Beauty (a personal haircare company that owns salon-staple brands like Marc Anthony Professionals), a balanced mix of both online and offline media will be the strategy going forward, says Kimberly Konstant, VP marketing and brand innovation at the company. "Print and TV? [They're] still highly effective. If you want your sales to spike, turn on TV. A very concentrated, focused media buy will see a sales impact immediately."
Zenith's report echoes Konstant: "Despite their embrace of digital advertising, Canadian beauty brands are still heavy users of TV – spending 45% of budgets on TV in 2020 compared to the average of 42%," says Barnard. "Creating emotional connections with consumers via TV will remain central to their communications strategy for the foreseeable future."