Over 40% of people working in media are rethinking jobs
The State of the Nation survey reveals changes to careers, time and how we work have been top of mind during the pandemic.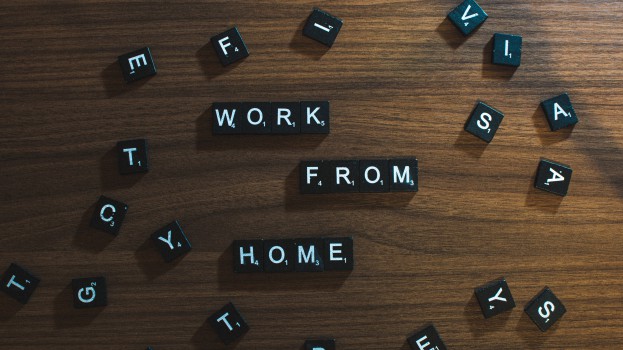 It's safe to say that one year into life in lockdown made its mark. And while Media in Canada's editorial team had some idea of how the industry was coping when it released the State of the Nation survey, what stood out the most was the fact that many are considering a career change, having been triggered by the pandemic.
Last month, MiC reached out to readers to get a sense of how the media community has been coping as the industry approached one year of working-from-home. Respondents (of which there were 262) largely identified as those who work for media companies/platforms (79%) or media/digital agency practitioners (29%).
While the survey points to uncertainty around career choice, it also paints a picture of flexibility and fortitude, while acknowledging that we all might work a little too much.
Over 40% of respondents across the Canadian media landscape indicated pandemic conditions have them thinking about a new job. Fifty-eight percent of respondents say they aren't considering a change, with 26% replying "maybe" and 15% saying "yes," with responses running fairly consistently across both media agency and owner participants.
The survey specifically asked whether or not the past year had respondents considering a change in career, not due to a particular dissatisfaction in their chosen vocation, but rather because the pandemic may have allowed them to find inspiration or the motivation to explore other options.
More than two-thirds (72%) of those surveyed say their company's senior leadership made active changes based on the new work-from-home normal, specifically in terms of how the company communicated internally and externally, and how they inspired and educated team members.
These changes typically took the form of increased communication practices, more transparency between departments, embracing technology, as well as less micromanagement, to name a few. Organizations across the board added new communication (Zoom, Microsoft Teams, Slack, etc.) and project management tools to facilitate the shifts made.
The biggest benefit of working from home, according to media agency participants, was time saved in the absence of any form of commute (37%), followed by saving money (26%) and an improvement in work-life balance (24%) and. Interestingly, media owners put more emphasis on being able to improve their work-life balance (32%) and less emphasis on time saved from commuting (28%) and saving money (20%) compared to agency respondents.
Saving time and money, along with better work-life balance, seem like great benefits on the surface; however, they lose a little lustre when we realize many respondents (61%) also indicate working more hours, approximately 10-20% more over the past year.
And with more time at home providing more time to work, just over 57% of survey participants replied that working remotely did not affect productivity, with some (31%) saying WFH "somewhat affected" work output, and 12% admitting that not being in the office negatively affected the quality of work.
Across the board, the biggest personal challenge for survey respondents was isolation and cabin fever, followed closely by mental health concerns. In comparing media owners and agencies, the former were slightly more concerned about physical health than mental health compared to their agency counterparts.
One fifth of participants relocated as a result of the pandemic and lockdown measures (just over 20%). And, going forward, State of the Nation survey respondents overwhelmingly favoured a flexible/hybrid WFH arrangement when offices are allowed to open up again (77%), with most saying they'd like to spend two days in office and the rest of the week remotely (39%). Interestingly, more agency respondents opted for three days in the office over two, versus media owners predominantly picking two.
Watch for forthcoming MiC columns featuring thoughts and lessons learned from leaders in the industry, as told to contributor Lauren Richards of Pollin8, sharing what they did right for the business and their teams, and where they need to focus in 2021.