Torstar gets Wheels back on track
The relaunched auto section features coverage enthusiasts have come to expect, as well as lifestyle content that reflects changes in the marketplace.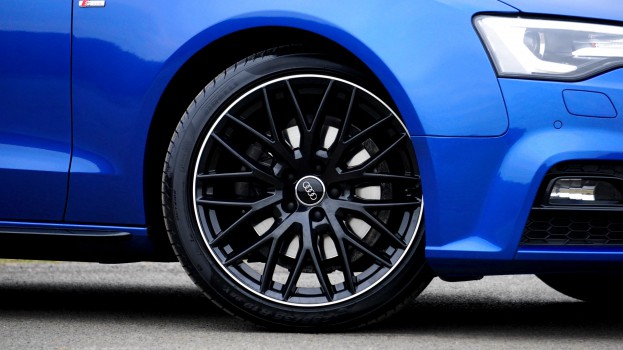 The Toronto Star has gone back to the future with the launch of an expanded weekend version of its popular Wheels automotive section.
The weekly automotive section was first published in 1986 and at one point was up to about 40 pages. Jordan Bitove, Star publisher, says that it seemed to dwindle in size as online reading gained in popularity. He says the explosive growth of the automotive industry over the past years is part of what prompted the decision to return to a more robust section, appearing both in print and online, beginning Saturday. But the kind of content in Wheels will also reflect changes in car culture and the role vehicles play in Canadians' lives
"The focus was always on reviews, gearheads and those looking to buy a car," he says. "What we realized is there is no one speaking to lifestyle in the marketplace and how fashion, food, and travel intersect with automotive. We saw in our research and what our advertisers and auto enthusiasts were telling us and saw there was a big opportunity there."
The new Wheels will continue its tradition of featuring leading automotive writers like Norris McDonald, Canada's top auto racing journalist, who writes his popular weekly news and racing columns. It will also feature car reviews from the buyer's POV, "Ask a Mechanic" pieces, the role of cars in popular culture, perspectives from some of the world's top Formula One and NASCAR racers, technology, and innovation.
This Saturday's eight-page section featured a profile of Formula One drive Lance Stroll, an editorial about auto shows, a look at people who travel from the back of their van, a roundup of auto-related podcasts, as well as branded content on how to safely buy a car privately and a full-page ad from Subaru.
Bitove says, "We're not going to get it perfect out of the gate but between the research and constructive feedback, we'll massage it around until we do. The hope really is that it becomes the number one trusted source – that when we're putting things out there whether a car review or recommendation that our readers can trust it's coming from the right place, trusted journalism."
Promotion of the new Wheels section has already started with print and digital promotion in the Toronto Star. It will build out from there with radio tags on 680 News, a $10,000 giveaway with the Auto Show towards a new car from TADA dealers, distribution of complimentary copies to auto dealers, and continuation of promotion with OOH, more radio, and all the assets in the Torstar ecosystem.
In addition to print, the new Wheels section can be found online at The Star's website and on Wheels.ca, as well as part of auto content on Torstar's other daily news sites from The Hamilton Spectator, Waterloo Region Record, Peterborough Examiner and several others.