Bell Media prepares to launch French-language news service
Noovo Le Fil will air on Noovo's TV, radio and internet channels.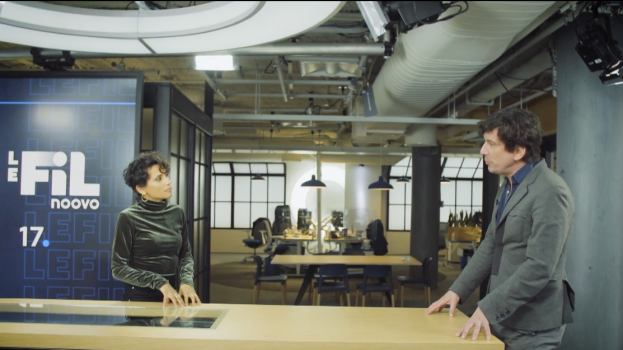 Bell Media announced Tuesday that national and local editions of Noovo Le Fil, its French-language Noovo Info news service, will officially debut on Mar. 29, acting as the cornerstone of the news division on Noovo and Noovo.ca, with the latter featuring exclusive segments and reports.
The new service will be "a 360-degree, multi-platform news source that will roll out on television, radio and the web," said Suzane Landry, VP, content development, programming and news at Bell Media. "Noovo Info will add greater editorial diversity and new viewpoints, which are essential to a democratic society."
National and local editions of Noovo Le Fil will be anchored by Noémi Mercier, Lisa-Marie Blais, Michel Bherer and Meeker Guerrier. The weekday editions will air at 5 p.m. and 10 p.m., with a 9 a.m. broadcast on Saturday and Sunday.
The Noovo Info launch is part of Bell Media's continued investment in news content, providing "much-needed choice and competition in Québec media," according to Bell Media's Justin Stockman, VP content development and programming in a discussion with MiC in late February.
According to Stockman, Bell Media has increased primetime viewership for Québec TV and digital brand Noovo by 6% in the Fall 2020 season, and has gained 1.5 percentage points in market share among adults 25-54.
Bell Media acquired conventional network V and Noovo, then an AVOD service, from Groupe V Media in 2019. Last year, the two were brought together and rebranded under the Noovo banner.