Bud Light tries a new strategy to support its documentary
Promoting the acclaimed documentary about women DJs required a "fundamentally different" approach in terms of target and platform.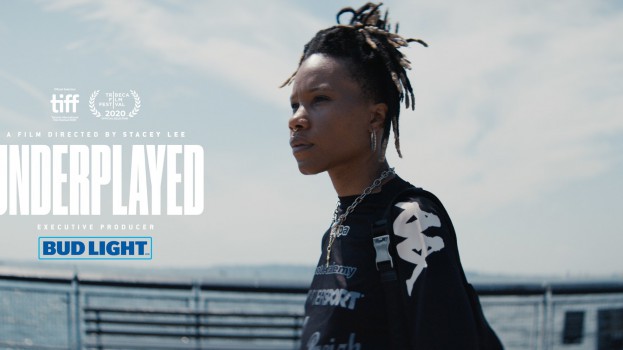 In order to encourage Canadians to watch its new documentary, Underplayed, Bud Light Canada not only had to stray from targeting its traditional core audience, but it also had to shift its strategic focus.
The Bud Light-funded documentary was developed last summer to drive awareness around an imbalance in gender representation in the Canadian music space, especially when it comes to DJs and electronic music. It received critical acclaim at the 2020 Toronto International Film Festival, but for its launch on CraveTV Monday, the beverage brand had to get creative to ensure the hype from TIFF would translate into audience share.
"The strategy for this campaign was fundamentally different from any of our other campaigns," Kevin Degruijter, senior brand manager, Bud Light Canada, told Media in Canada. Working with media agency Vizeum, the beverage company ultimately incorporated a media buying strategy positioned to encourage a slightly different audience to do something other than buy its products.
The brand's media strategy usually focuses more on social channels, but encouraging audiences to watch the documentary, along with building awareness and engagement around the message it was designed to send, meant concentrating more on TV and YouTube for this particular campaign.
"This is definitely one of the least brand-forward campaigns we've ever done," says Degruijter. "Our ultimate goal is to get consumers to watch the film and be impacted by the message of it. We're turning over our platform and investment to these female artists and their stories, so that naturally required the brand to recede a bit."
The campaign – primarily running on TV, Youtube, with some social remaining – required different creative for each channel in order to optimize for each respective audience. "For example, for TV, we explain the inspiration behind the film in a deliberate, linear fashion before mentioning Bud Light's executive producer role," Degruijter says. "We want to make sure viewers get inspired and because a brand making a documentary is fairly new territory, we want to purposefully showcase that this isn't your usual branded content."
On social, the brand created a variety of assets meant to drive people to watch the film and raise awareness for Women in Music Canada, which was also supported through International Women's Day donation efforts on Twitter (for every share of the Underplayed trailer on International Women's Day, Bud Light Canada donated $1), where Bud Light Canada promoted #Underplayed via a sponsored hashtag.
For YouTube, the most significant push was around the brand's 60-second teaser, as well as incorporating a trailer-within-a-trailer (five seconds) tactic, to further hook viewers into watching the full 60-second spot.
From a targeting perspective, Bud Light Canada strayed slightly away from the under-30 core audience it traditionally prioritizes in its media strategies, choosing to layer in audiences who are also interested in films, documentaries, and electronic dance music.
As far as weighted priority, TV is one of the most significant components of the plan, "so we can reach viewers on the couch, in a moment that they're only a few clicks away from watching on Crave!," Degruijter says.
YouTube falls next, "as it is where most consumers seek out new movie content, like trailers," followed by Twitter, because of the documentary's #InternationalWomensDay release, in turn providing an easy way for audiences to take part in the ongoing cultural conversation.
"We funded this film in order to educate and drive awareness for the imbalances in the music industry," Degruijter says, "so the intention of the media plan was to present the film in a compelling way in order to get the greatest number of Canadians to watch. You'll notice in all of our creative we call attention to our streaming partner, Crave, and encourage people to tune in/reshare the trailer."