How to best lead through times of crisis: survey
CMDC and Globe Media Group find the traits leaders are valuing most, as well as their outlooks for the months ahead.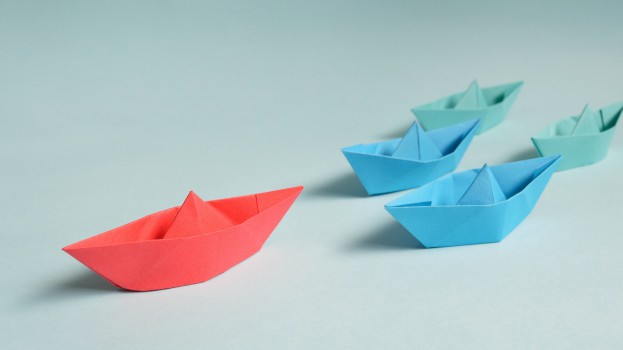 Media and marketing leaders across Canada are placing value in communication, innovation and trust in their partners when it comes to leading their companies through the pandemic.
That's according to "Pushing Through Times of Uncertainty," a report from The Canadian Media Directors' Council and Globe Media Group based on a survey with over 200 c-suite marketing and media executives across Canada conducted by research firm RKI. The leaders were polled on their outlook on business today and insights on how they plan to navigate the post-pandemic world.
When asked the most important traits of a strong leader during crisis, they cited communicating (55%), improving customer satisfaction (45%), innovation (44%) and anticipating changing consumer needs (44%).
The pandemic was viewed as an opportunity to assess what was needed for future business success: 81% said it was innovation and big ideas to build brands and create emotional connections, followed closely by 78% saying it was highly targeted, contextual media optimized through data. Two-thirds felt it was entertainment and content development, while 63% identified CRM and loyalty programs as key to anticipating future customer needs.
Diversity is also an important issue in the industry; 92% of business leaders say they have taken action to increase diversity, equity, and inclusion (DEI) – though 90% of those at media agencies say they have been proactive in this area, compared to 68% of clients. Larger companies also report being farther ahead than smaller ones, as are Millennial leaders (81%, compared to 66% of GenX leaders and 40% of Boomers).
During the pandemic, 60% of marketers said their trust in agency partnerships went up, pointing to strategic planning, innovation, consumer research, and knowledge and use of data management as the most important traits for media agency partners. There is some variance in just how important each is, however: strategic planning was rated higher among women and younger leaders, while innovation was ranked higher among large companies and those that had a revenue decrease during the pandemic. Consumer insights were also ranked higher by agencies than their clients, as well as at companies that had a revenue increase this year.
Overall, though, nearly 98% of marketers believe a trusted relationship with a media agency returns benefits.
Other positive feedback is that 46% expect marketing budgets to rebound or increase this year – though, unsurprisingly, results vary depending on how a company has fared over the past year. For execs at companies that had revenue increases, 75% expect budgets to rebound, compared to 38% of those at companies that had decreases.
For those planning for a spending rebound, they expect online display, programmatic, search, and social to see the largest  increases. Search is expected to experience the biggest jump at 89%, followed by online programmatic (85%), social (84%), mobile (83%), business science/data/analytics (83%), and content marketing (82%).
Most leaders also expect that some aspects of the virtual workplace – flexibility and agility – will continue post-pandemic and are taking this time to reimagine work models and shape the future of work. While some respondents expressed concerns about the impact this would have on productivity, others said the model was long overdue and could improve collaboration and quality of life for employees.