One year into the pandemic, what have we learned?
Lauren Richards begins her look at the best practices leaders have adopted to improve their work and support their people.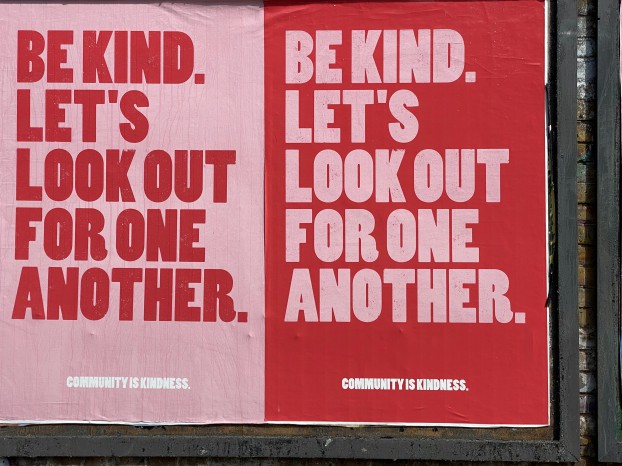 This is the first in a series of columns by Pollin8′s Lauren Richards on how media leaders are responding to the last year, how they are steering their businesses out of the crisis and the best practices they've discovered to lead with empathy.
By Lauren Richards
"Never waste a good crisis" is attributed to Winston Churchill, although it's argued he didn't originate the expression. The assumption is that Churchill meant a crisis should be used as a catalyst around which to rally people and agreement. More recently Rahm Emmanuel said something similar: "You never want a serious crisis to go to waste. And what I meant by that is it's an opportunity to do things that you think you could not do before."
Well, the media business is certainly in crisis mode, with everything and everyone moving at the speed of light due to the acceleration of the digital economy, which is impacting business, companies, people and practices in profound ways. Not to mention the remarkable impact of overnight physical separation, changes to our communication and working methods in what is typically a highly collaborative industry. We are all doing things we did not think we could do before. And with no immediate end in sight.
As the leader of PHD and Touché, Karine Courtemanche so interestingly said, "It truly felt like we were prepping for war. We jumped into the crisis, moved into full response mode, doing everything we could, working night and day, thinking we were in a half marathon. We had no idea the finish line would keep moving to go beyond an ultramarathon. It's challenging to keep the momentum going and going. I find it way more difficult now than at the beginning."
So, given we have a year of experimenting and learning under our belt and most likely much of 2021 to continue working remotely, I wanted to get the finger on the pulse of the industry and share best practices from some great leaders to continue to rise through the challenges and create opportunities in the coming months. Or, at the very least, commiserate. To remind ourselves we are not alone in dealing with it all.
This column series kicked off with findings from Media in Canada's and strategy's pandemic surveys of the media, marketing and advertising industries and through a series of one-on-one interviews with Canadian industry leaders in the media business.
Because I know most of the people I interviewed pretty well, and there was a feeling of trust and respect with each other, these interviews are surprisingly candid and unbelievably inspirational. Even for an old cynic like me. We are lucky to have these people in these roles of magnitude in our business. They are smart, interesting, forward-thinking, passionate, caring, fun people. These sessions have had a tremendous impact on me. I could feel the pain they went through and are going through, as well as their concern for their people.
Media in Canada's survey results have clearly indicated people have respected the efforts their leaders have made to pivot and help them through these trying times, with 84% of media agency staff saying their bosses have adapted their communication, their ways to inspire to help them navigate the pandemic. And we know leaders have done much more than this, as Alex Panousis, the CEO and chair of Dentsu Media wisely articulated "For me COVID was about our actions. What we did. Not what we said."
Everyone is in different circumstances. Some have had parents in nursing homes, many have had young ones they've had to teach while they tried to work, some are so unbelievably alone perhaps living in small condos they thought they'd hardly be in, some have had roommates that needed to be in the community to work, so they haven't been able to see their families, and many young adults have moved back in with their parents. We must approach everyone with understanding and kindness. We are all in this together, just trying to do our best. As Axel Dumont, the president of Cossette Media, compassionately said, "Today is about clients suffering, employees suffering. How are you going to help them today? We cannot plan (our lives) too much, we have to be."
And we must help improve things dramatically for our people as close to half of them, across all advertising sectors, are thinking about changing careers. With the fast pace and deadline-driven workload of a service business, we are always challenged with making sure our employees are not all-consumed by work. But now, with the pandemic exacerbating the situation, it's a much bigger challenge. It's important that companies help their employees manage the change in work expectations, like what Brent Chaters, managing director marketing transformation, said Accenture did right out of the gate when it launched an extensive report that offered clients best practices for helping employees.
The learning from these surveys provides the voice of our industry in Canada, beyond your own backyard, your own shop or multi-media organization. If we are all strategic enough, they could provide a foundation of what needs to be done to retain and motivate people in the advertising business in the years to come. A hybrid situation is being demanded (in a nice Canadian way) and why not? Do our 'alone' work at home and not only avoid the commute, but enable our talented, hard working people to work from anywhere. Maybe make a second home – a country home, chalet or cottage a reality or perhaps even be able to live somewhere affordable.
By working smarter and being more flexible with our talent we can make working in the advertising business more rewarding and help us retain some really fabulous people. It's a new era and the biggest positives that can come out of this nightmare could be the long-term gain we have earned from all of this short-term pain.
Lauren Richards the principal at communications consultancy Pollin8.